Selected points for this article
hide
Best Industrial HVAC Equipment and Service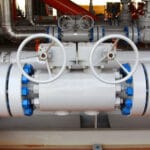 Alliance Comfort Systems manage the business demand for industrial HVAC equipment. We recognize that the requirements of manufacturing plants vary as well as the specialized service requirements. While the advantages of a comfortable atmosphere and the air's great quality are unmistakable, keeping such methods involves substantial experience. Industrial HVAC equipment is a viable solution for quality air control.
The parts included in an industrial HVAC unit are about as complicated as the devices themselves. Heating and cooling units demand service to prevent damage. Frequent wear will lead to broken parts. Moreover, heating and cool units can malfunction if they're not maintained. Hiring a service professional will provide the best expertise. As a result, industrial HVAC systems have a broad range of uses. Dealing with an experienced service tech is among the best methods to control any temperature control system's upkeep within an industrial environment.
HVAC Service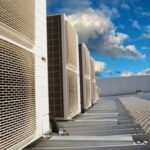 The simple fact on the issue is the fact that manufacturing heating and cooling methods need an ample quantity of electricity to run. In an industrial environment, the gear can easily get tired because of the quantity of stress flowing through vital elements and weight.
While it's apparent that manufacturing temperature control equipment was created to handle probably the harshest conditions both outside and inside of manufacturing facilities, the products continue to require regular maintenance—industrial HVAC equipment benefits from on-call service and preventative care.
Our certified service specialists are on call 24/7 to react strategically to service requests for cooling units and industrial heating. Customers will also enjoy support services for industrial units. Our services operate the scope of manufacturing HVAC to add boiler service, chiller fixes, and rentals. We focus on a lot of regions that apply to the manufacturing sector. In reality, counted among our customers are government facilities, schools, restaurants, commercial establishments, and medical buildings.
Because we realize that companies are distinctive, we offer choices for customized services and equipment. Customization is an essential service option that lets us satisfy the unique needs of facilities originating from a strategic standpoint. Furthermore, we're professionals in creating automation. 
Industrial HVAC Selection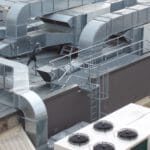 Whether you require equipment for a current unit or in case you have to supply materials to finish a task, Alliance Comfort Systems can help. Along with becoming a service provider, we're equipped and parts supplier for the best heating & cooling business. We're competent to handle our customers to supply quality HVAC products. Additionally, we can provide extra parts for repair, maintenance, service, emergencies, and supplementary temperature management requirements.
Working with Alliance Comfort Systems is not hard. We're a professional service provider addressing the surrounding and local areas. Our expertise allows us to respond to the most difficult problems businesses face in HVAC units' upkeep. Learn more about our commercial and industrial capabilities.
Contact us to inquire about our industrial HVAC service and equipment options.
Address
7200 Distribution Dr, Louisville, KY 40258
Phone: (502) 384-8500 Email:
[email protected]
Opening Hours
| | |
| --- | --- |
| Monday | 9:00 a.m. – 5:00 p.m. |
| Tuesday | 9:00 a.m. – 5:00 p.m. |
| Wednesday | 9:00 a.m. – 5:00 p.m. |
| Thursday | 9:00 a.m. – 5:00 p.m. |
| Friday | 9:00 a.m. – 5:00 p.m. |
| Saturday | Closed |
| Sunday | Closed |