Commercial Air-Conditioning Rentals Near Me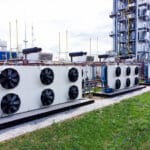 Companies searching for Commercial air-conditioning rentals for commercial buildings should consult with Alliance Comfort Systems, a trusted HVAC equipment source. Our customers depend on us as a regional supplier for HVAC components. Furthermore, Alliance Comfort Systems is an industry professional with decades of experience in heating and cooling. A/C rentals are an inexpensive alternative to temperature control. 
The bottom line is that commercial air-conditioning rentals are economical. Regardless of how large a project might be, finding a suitable, efficient, and budget-friendly device is essential for commercial establishments. As business insiders, we recognize that facility managers and business owners are conscious of budget needs. As a result, we offer an extensive range of HVAC equipment alternatives for each client. As a heating and cooling leader, we've gained access to all the popular  HVAC makers in the business.
Because Commercial air-conditioning rentals must be dependable, service should be left to a seasoned provider. We're in a position to help you with unparalleled service as well as product knowledge. Rental A/C units are actually ideal for temporary cooling, including supplemental airflow during planned and unplanned outages. Because not all scenarios require a long-lasting solution, rented units deliver a practical option that is cost-effective yet capable. Temporary cooling machines can satisfy the requirements of short-term temperature control on a budget.
Commercial Air-Conditioning Rentals & Service Selection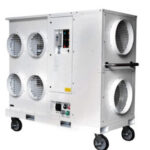 HVAC products will probably encounter problems with inadequate cooling in addition to power use eventually. The consequences of not fixing a rented unit quickly will lead to serious performance problems, which may be too costly to deal with. Maintenance, however, lowers the volume of issues that a unit will have.
The basic truth of the problem is that uncomfortable temperatures trigger low efficiency and decreased productivity. For companies, climate control devices must remain in good working condition. HVAC units provide ambient temperatures. Furthermore, HVAC systems keep well-protected as well as equipment. Temperature control is a critical part of operating a facility. If the temperature is not ideal, facilities must often be shut down. Rental equipment can provide supplementary air to keep operations open. 
We are responsive to the demands of each client. Our service experts are available 24/7 to reply to phone calls. Commercial clients dealing with heating and cooling issues can reach out for assistance. Our service technicians handle large and small jobs. 
Complete HVAC Services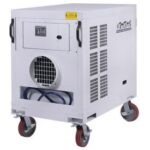 Whether your cooling needs are temporary office or perhaps for an extended period, we are in a place to offer a wide selection for each situation. Our HVAC rentals are convenient and portable. From set up to delivery, consumers believe in Alliance Comfort Systems as a reliable source for information. Furthermore, we offer tailored preventive maintenance that will help you with the upkeep of your equipment. Our preventative upkeep services are customizable. The packages allow you to keep the HVAC systems operational for an extended period of time. 
Contact us to explore our Commercial Air-Conditioning Rentals and service capabilities. 
Address
7200 Distribution Dr, Louisville, KY 40258
Phone: (502) 384-8500 Email:
[email protected]
Opening Hours
| | |
| --- | --- |
| Monday | 9:00 a.m. – 5:00 p.m. |
| Tuesday | 9:00 a.m. – 5:00 p.m. |
| Wednesday | 9:00 a.m. – 5:00 p.m. |
| Thursday | 9:00 a.m. – 5:00 p.m. |
| Friday | 9:00 a.m. – 5:00 p.m. |
| Saturday | Closed |
| Sunday | Closed |