Selected points for this article
hide
HVAC-Boiler Service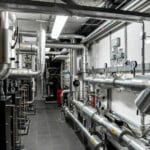 When a heating system isn't operating properly, the issue may indicate that  Louisville KY boiler service is possible. Alliance Comfort Systems works well at offering services for industrial boiler equipment. Service experts at Alliance Comfort Systems offer several decades of experience in the field. HVAC specialists are knowledge experts in complex industrial air systems. Alliance Comfort Systems provides a wide scope of practice including delivery, installation, and service for industrial heating systems. 
A broken boiler in an industrial center should not be taken lightly. Broken boilers demand care since they may impact productivity. Furthermore, Louisville KY boiler service is frankly a preventive measure that can circumvent performance problems in a facility. If an end-user finds that service is, in fact, needed, they should confer with a service expert at Alliance Comfort Systems. 
Not all signs of problems indicate a need for Louisville KY boiler service, but it is best to err on the side of caution. HVAC service specialists are actually on call twenty-four hours each day and seven days a week to respond to calls. The service specialists are postured to reply promptly. In truth, broken heating items add to an uncomfortable setting. When building occupants are extremely uncomfortable, productivity may decline. Furthermore, ongoing performance issues with boilers may result in higher energy bills. 
Dependable Louisville KY Boiler Service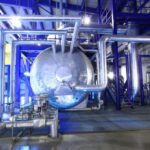 Identifying a trustworthy Louisville KY boiler service provider should not be a challenging proposition. In truth, when clients choose Alliance Comfort Systems, they will be working with an HVAC industry expert. The field technicians at Alliance Comfort Systems are factory-trained experts. Additionally, the company has established an effective connection with heating and cooling distributors. Service professionals deal with the company's top brand names and are knowledgeable about the aspects of HVAC. Additionally, resilient relationships with manufacturer brands permit access to HVAC parts with ease. 
HVAC Field Service Experts
All boiler situations do not demand service. The best way to determine if service is necessary is to consult with a technician. HVAC service technicians can inspect a boiler with the right tools. Inspecting a heating system will reveal common issues. Furthermore, service experts can find major problems, broken parts, and components that need replacement. Since companies do depend on boilers throughout the year, they should be serviced often.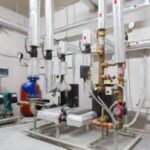 Alliance Comfort Systems field specialists are in the position to examine boilers regularly. The technicians gather details and report back on any general performance problems. Along with inspections, field specialists can do predictive maintenance. Preventive maintenance is certainly well worth the financial investment. Maintenance can reduce damage, save on operational costs, and enhance performance. The cost of preventative programs is less than the cost of major repairs in many cases. 
Contact Alliance Comfort Systems to find out how to enhance the upkeep of the heating systems. As a leader in heating and cooling, Alliance Comfort Systems is a local and regional service provider. Explore the service capabilities and inquire about preventative measures for heating systems. 
Reach out to Alliance Comfort Systems to ask about Louisville KY  boiler services and more.
Address
7200 Distribution Dr, Louisville, KY 40258
Phone: (502) 384-8500 Email:
[email protected]
Opening Hours
| | |
| --- | --- |
| Monday | 9:00 a.m. – 5:00 p.m. |
| Tuesday | 9:00 a.m. – 5:00 p.m. |
| Wednesday | 9:00 a.m. – 5:00 p.m. |
| Thursday | 9:00 a.m. – 5:00 p.m. |
| Friday | 9:00 a.m. – 5:00 p.m. |
| Saturday | Closed |
| Sunday | Closed |