Choices for Louisville Chiller Rentals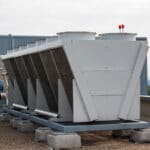 Louisville Chiller Rentals: Due to the substantial number of choices offered today, choosing an industrial chiller can be difficult. Assistance from an established professional will make the hunt for Louisville chiller rentals a lot easier. Alliance Comfort Systems is an HVAC specialist with expertise in servicing complicated commercial chillers. Clients trust  Alliance Comfort Systems, a dependable source for quality cooling equipment. Alliance Comfort Systems is focused on all aspects of heating and cooling. Working with industrial and commercial clients, service technicians handle jobs large and small to meet the business's changing demands. 
Alliance Comfort Systems has authorized access to a selection of Louisville chiller rentals. Service technicians handle all aspects of HVAC. Through an extended distributor network, customers can select a machine that will deliver quality, performance, and productivity. Alliance Comfort Systems specializes in the main HVAC brands currently available on the market.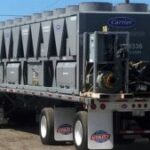 Chillers are large and intricate machines. The equipment fills an extensive range of applications across a broad spectrum of businesses. Louisville Chiller rentals are, in fact, ideal for temporary work sites and backup cooling needs. Moreover, the equipment offers a fantastic benefit as they function to support industries' continued cooling requirements. 
Alliance Comfort Systems supplies chiller products from the most recognized models across the HVAC industry. Customers rely on quality components besides professional services to help merchandise choices sourced through Alliance Comfort Systems.
Ongoing Service for Louisville Chiller Rentals
Alliance Comfort Systems does respond to rental inquiries. Our service experts are, in fact, available 24/7 to respond to phone calls. Clients searching for water-cooled and air-cooled chillers will see an excellent choice with Alliance Comfort Systems. When used on a rented foundation, chillers are power-efficient and economical. The rental units may be utilized for transient cooling, additional airflow, and also as a solution for extended projects. 
The Advantages of Renting a Chiller with Alliance Comfort Systems
Deployable in commercial and industrial plants

Meet urgent needs with on-call response

Options suitable for environmental-friendliness

High capacity options

Low Temp systems

Size Selection
Perfect for a wide range of industrial and commercial applications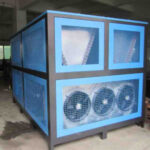 Rental cooling units are dependable but could experience issues because of operation in harsh conditions. Frequent use is typical in industrial establishments and commercial buildings. Service experts are on call to react to service needs without hesitation. Service technicians are comfortable managing difficult jobs for both air-cooled and water-cooled systems plus more. 
Do not delay service calls in case there is an issue with a chiller. Also, end-users can enhance chiller life cycles with preventative programs. The programs anticipate possible problems and correct them before situations deteriorate.
Irrespective of budget, customers are in a place to control the upkeep of rental units successfully. Preventative programs provide a broad range of benefits for end-users. Service experts with Alliance Comfort Systems are in a position to offer scheduled monitoring for HVAC units. To conclude, preventive maintenance options status reports and predictive maintenance services for chillers and HVAC rentals.
Check out the selection of Louisville Chiller Rentals available from Alliance Comfort Systems.
Address
7200 Distribution Dr, Louisville, KY 40258
Phone: (502) 384-8500 Email:
[email protected]
Opening Hours
| | |
| --- | --- |
| Monday | 9:00 a.m. – 5:00 p.m. |
| Tuesday | 9:00 a.m. – 5:00 p.m. |
| Wednesday | 9:00 a.m. – 5:00 p.m. |
| Thursday | 9:00 a.m. – 5:00 p.m. |
| Friday | 9:00 a.m. – 5:00 p.m. |
| Saturday | Closed |
| Sunday | Closed |