Selected points for this article
hide
Commercial Chiller Repair Projects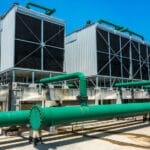 Alliance Comfort Systems is an HVAC expert who could help restore service to your chiller when it malfunctions. We specialize in Commercial chiller repair projects. Even though it is best to stay ahead of Commercial chiller repair issues by executing typical maintenance, unexpected problems might happen at any moment. Our service experts are on-call and ready to answer service requests.
Chillers are deployed in many facilities. Organizations use chillers to cool air and equipment. The cooling systems are complex and complete with numerous parts. Due to the complicated design of chillers, it is best to work with a commercial service expert. Service technicians can help to manage the care of chiller units using special tools. Factory-trained technicians handle the toughest jobs with ease. Furthermore, at Alliance Comfort Systems, service experts work with all of the top names in heating and cooling. 
Maintenance is an essential part of upkeep for chillers. Better maintenance enables chillers to run for a long time. Since the climate control systems are a large investment for facilities, managers expect to gain plenty of use from the machines. Efficiency is key for facilities because it ultimately helps to save money. A chiller that is not efficient will cost a facility additional resources, which is not ideal. 
Chillers and Repair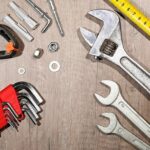 Regular inspections and Commercial chiller repair projects, nevertheless, allow end-users to avoid major performance problems such as for instance, insufficient temperature.  Moreover, Commercial chiller repair plays an important role in operating chillers for a long time. 
Signs that Commercial chiller repair is necessary to happen are noticeable directly from a machine. A chiller is going to provide some indications that there's an issue. Chillers might not deliver the correct amount of cooling. Regular inspections, nonetheless, can easily keep performance problems at bay. Our service technicians can provide maintenance to reduce repair issues.
Another common red flag indicating that a Commercial chiller repair is necessary is an uncommonly higher energy bill. High energy expenses can dent a company's bottom line. Companies can monitor chillers' performance to circumvent damage, wasted, and profit losses to save on potential losses. Monitoring chillers may require the expertise of a service technician. Service specialists can report on the status of chillers and make care recommendations.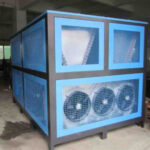 Caring for a chiller is a worthwhile investment that all companies should consider. The long-term care of chillers offers a wide range of benefits for end-use.
The upkeep of a chiller is easier with the help of service specialists coming from Alliance Comfort Systems. Not merely are we able to provide excellent service, we likewise are a parts supplier.  We supply the best brand labels in the HVAC market to help with maintenance activities such as predictive and preventative maintenance for chillers.  
We can support Commercial chiller repair specifications with quality components through our large distributor reach. Our specialists are area experts, ready to equip you with the best tools for your HVAC unit, from delivery to service and installation.  
Contact us relating to our chiller service capabilities.
Address
7200 Distribution Dr, Louisville, KY 40258
Phone: (502) 384-8500 Email:
[email protected]
Opening Hours
| | |
| --- | --- |
| Monday | 9:00 a.m. – 5:00 p.m. |
| Tuesday | 9:00 a.m. – 5:00 p.m. |
| Wednesday | 9:00 a.m. – 5:00 p.m. |
| Thursday | 9:00 a.m. – 5:00 p.m. |
| Friday | 9:00 a.m. – 5:00 p.m. |
| Saturday | Closed |
| Sunday | Closed |