Selected points for this article
hide
Commercial HVAC Services Capabilities for HVAC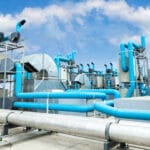 Our commercial HVAC Services capabilities are applied across a wide spectrum of industries. We, with pride, service federal facilities, schools, medical buildings, and offices in addition to manufacturing plants. Companies rely on HVAC equipment to provide temperatures that are comfortable for work areas and other tasks. The equipment is additionally accountable for keeping air completely clean and good to breathe.  Alliance Comfort Systems is effective at meeting the requirements of companies, both small and large. We provide services in our hometown region and neighboring areas.
The commercial HVAC services capabilities that we offer include special tasks, upkeep, and practical services. As regional service professionals, we realize that all companies are unique. As a premier option for climate control products, services, and parts, we present a total range of abilities for clients in both the industrial and commercial business sectors. Having decades of field experience to offer, our customers trust us as sources for equipment, parts, and service. 
Commercial HVAC customers often require customized temperature management strategies that are matched to their unique operations. Of course, no two facilities are equal, and that's the reason why we provide a wide spectrum of services that are available in the scope of a/c, heat, and ventilation. Air conditioning and heating devices differ along the lines of technical specifications as well as capacity. Suppose your facility needs equipment parts and services, trust Alliance Comfort Systems. Our service technicians are on-call to help 24/7.
Commercial HVAC Services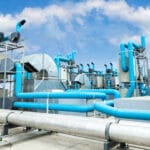 Along with servicing commercial HVAC systems, preventive maintenance is offered by our reputable company. Furthermore, clients have access to equipment rentals as well as spare parts. 
In truth, there are, in fact, instances when commercial HVAC tools must be rented on a smaller scale. Renting heating and cooling machines is an economical move that enables end-users to access temperature control from a local source. Rental equipment is also subject to wear during its lifetime. 
Preserve Heating and A/C Equipment
HVAC equipment manages extreme volts of power, various fluids, and high pressure. The majority of the businesses connected to an HVAC unit are also concerned with preventing damage to the equipment. The most powerful method to prevent damage, either minor or major, to an a/c unit is to have it serviced often.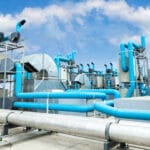 Our HVAC solutions' assortment includes preventative actions that address cooling towers, food service, refrigeration equipment, chillers, boilers, HVAC equipment, compressors, plus more.  Beyond our services selection, we also provide Preventative maintenance opportunities. Scheduled maintenance is, of course, beneficial for large commercial air units. Companies rely on A/C units throughout the year for added comfort. As a result, upkeep is necessary to avoid service interruptions. 
Breaks in service may come in any number of forms. Power surges, natural disasters, and broken parts may affect how well an air-conditioning unit operates. Nevertheless, Alliance Comfort Systems is available and capable of supporting commercial facilities and industrial plants' needs.
Contact us to find out about our professional HVAC capabilities.
Address
7200 Distribution Dr, Louisville, KY 40258
Phone: (502) 384-8500 Email:
[email protected]
Opening Hours
| | |
| --- | --- |
| Monday | 9:00 a.m. – 5:00 p.m. |
| Tuesday | 9:00 a.m. – 5:00 p.m. |
| Wednesday | 9:00 a.m. – 5:00 p.m. |
| Thursday | 9:00 a.m. – 5:00 p.m. |
| Friday | 9:00 a.m. – 5:00 p.m. |
| Saturday | Closed |
| Sunday | Closed |