Helpful Louisville KY HVAC Equipment Rental Solutions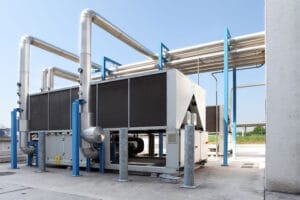 Consider Alliance Comfort Systems as the premier resource for those subjects regarding Louisville KY HVAC equipment rental solutions. Also, we have a good distributor network. As a result of the interactions with our manufacturers and distributors, we're in a position to source the world's best Louisville KY HVAC equipment rental. Due to these relationships, we provide excellent quality and a great selection for our valued clients.
Additionally, you will find that there are definitely no jobs too small or even large for our professional staff. We're an expert on Louisville KY HVAC equipment rental solutions and all aspects of the heating and cooling industry. Our service specialists can help in eliminating the issues associated with HVAC with great ease. Selecting a Louisville KY HVAC equipment rental is even easier with the expertise of Alliance Comfort Systems.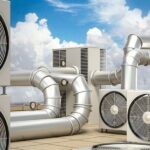 The heating units are also useful during planned outages. Furthermore, the equipment might be utilized to manage the temperature in the midst of an unexpected disaster. Additionally, businesses might also discover that HVAC gear that's rented is helpful during construction projects in addition to outdoor gatherings. Renting temperature control units is, for the most part, inexpensive for organizations of all sizes. There are units available that will suit any budget. In fact, choosing to invest in a cooling rental can improve productivity. Alliance Comfort Systems specializes in all sizes and capacities. Customization, in many cases, is also a money saver. 
HVAC rental units are also helpful in emergencies. The systems have applications in emergency response, rescue, and temporary shelters.
Louisville KY HVAC Equipment for Commercial Facilities
We can recommend several legitimate points to bear in mind because we work with small and large firms. First of all, consider your purchasing budget. For example, how much would you wish to commit? How much might you save having a Louisville KY HVAC equipment rental installed? Next, decide how you intend to use your rental equipment. What's your exclusive project? Our service specialists can point you in the right direction for equipment, depending on your need. 
When you have selected a Louisville KY HVAC equipment rented package, the next step is setting up the delivery and installation. Our service specialists are professionals in all realms of commercial and industrial HVAC. As a result, we work with clients to assist with expert installations of rental machines. 
Maintenance Needs for Rented Equipment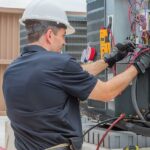 Proper function implies that the HVAC device cools as needed. Caring for an HVAC system will prevent serious damage. Rising power rates are sometimes indicative, in several situations, of a necessity for maintenance.
HVAC units are generally dependable. HVAC units in commercial and industrial buildings are prone to wear because of heavy use. The demand for climate control in commercial facilities is tremendous. Maintenance is a sufficient measure that might help reduce use or decrease its implications even at best. Alliance Comfort Systems can help end-users manage difficult jobs with rental units.  
Contact us to ask about our HVAC rental systems and service capabilities.
Address
7200 Distribution Dr, Louisville, KY 40258
Phone: (502) 384-8500 Email:
[email protected]
Opening Hours
| | |
| --- | --- |
| Monday | 9:00 a.m. – 5:00 p.m. |
| Tuesday | 9:00 a.m. – 5:00 p.m. |
| Wednesday | 9:00 a.m. – 5:00 p.m. |
| Thursday | 9:00 a.m. – 5:00 p.m. |
| Friday | 9:00 a.m. – 5:00 p.m. |
| Saturday | Closed |
| Sunday | Closed |