Industrial HVAC Parts for Commercial Facilities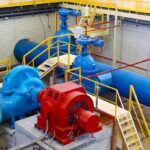 Industrial HVAC Parts for commercial buildings belong to large temperature control units. Commercial buildings and manufacturing plants use heating and cooling equipment. Companies depend on the consequences of temperature management to conduct regular operations. Furthermore, Industrial HVAC parts are used to keep critical equipment, offer comfort, and facilitate essential processes.
Alliance Comfort Systems is a specialist in  Industrial HVAC parts for commercial buildings. Furthermore, we are also a resource for the most often requested components for cooling and heating systems and Industrial HVAC parts.
In fact, Industrial HVAC parts are commonly used to complete repairs, service common issues, and address emergencies. Service technicians use spare components to render service for scheduled maintenance. If you need maintenance, service, or emergency care, contact Alliance Comfort Systems. We are on-call 24/7 to meet your demands for service. 
Subject Matter Experts in HVAC
The specialists at Alliance Comfort Systems are especially subject matter experts and can handle complex commercial and industrial temperature management devices. As a result, industries depend intensely on climate control methods; business owners, facility managers, and end-users must stay ahead of upkeep issues. Properly handling the care of air handling units will improve the chances of long-lasting performance. 
Replacing HVAC Components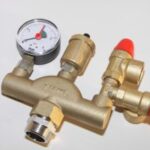 Air conditioning systems, as well as heating equipment, work under tough conditions. Whether or not the temperature control equipment is actually located indoors could be subject to use. In other instances, major HVAC components might be based outside or perhaps around a construction work site. Regardless of where a business is located, industrial air systems may be prone to weathering.
Additionally, HVAC equipment harnesses elevated energy as well as strong pressure. The volume of stress, which passes through a system, should be calibrated correctly because it can result in broken equipment and less effective performance. When a unit sustains damage, the results are not ideal. First, occupants in a building may experience an interruption in their performance. It is difficult to work in uncomfortable temperatures. As a result, productivity in buildings with broken A/C units declines. 
Companies, however, can stop the decline of production with adequate temperature control and maintenance measures. The fact is that heating and cooling units require constant monitoring as well as service. Services may be custom suited for a particular business, but the benefits are deliverable. Achieving the best possible outcome for air systems includes expert care.
Professional Service Selection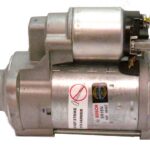 Although an air cooling unit or furnace may malfunction, this's not to propose that replacement is actually a necessity. Our service professionals can first examine your equipment to determine the cause of the issue.  In fact, end-users can gain much more from an air device the longer the gear is actually in service.
We're not only specialists in delivering service to help support your temperature control equipment's functioning, though we also can supply parts from the most known models in the trade. 
Contact us regarding heating and cooling parts for your commercial establishment. 
Address
7200 Distribution Dr, Louisville, KY 40258
Phone: (502) 384-8500 Email:
[email protected]
Opening Hours
| | |
| --- | --- |
| Monday | 9:00 a.m. – 5:00 p.m. |
| Tuesday | 9:00 a.m. – 5:00 p.m. |
| Wednesday | 9:00 a.m. – 5:00 p.m. |
| Thursday | 9:00 a.m. – 5:00 p.m. |
| Friday | 9:00 a.m. – 5:00 p.m. |
| Saturday | Closed |
| Sunday | Closed |