Commercial Sanitizer Service for Commercial HVAC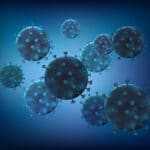 HVAC systems can be used to gain cleaner air in commercial buildings. We deliver commercial sanitizer services for industrial and commercial facilities as a result.  The foundation of our commercial sanitizer technology is bipolar ionization. Ionization works by removing a hydrogen bond from an atom or molecule to create free radicals. Free radicals then attack harmful microorganisms. Find out why Global Plasma Solutions is a good option for improving HVAC units. 
Our commercial sanitizer service removes harmful particulate matter from the air and surfaces using heating and cooling equipment. A service technician can add a needlepoint ionization device to an existing HVAC unit. As a commercial sanitizer, the device is efficient and creates healthier airflow.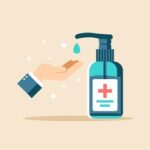 HVAC systems are vital in helping buildings sustain clean air standards. Polluted air hurts building occupants because exposure to contaminants may result in building sickness. Heating and cooling units can be used to provide purified air while also reducing illness in facilities. Each year employees become afflicted with ailments due to exposure to germs. Of course, the CDC recommends common practices to stop the spread of infection, easy to implement.
Our commercial sanitizer technique can provide extensive advantages for large facilities. More companies are looking toward infection control by heating and cooling equipment in the wake of current events. In fact, the CDC recommends improving air quality with HVAC systems to stop the spread of coronavirus. Global Plasma Solutions, our HVAC treatment, preserves the air quality and kills viruses. Global Plasma Solutions removes harmful organisms when it is added to forced HVAC equipment. 
Commercial Sanitizer and Decontaminating Buildings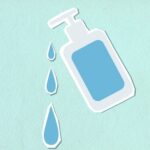 The novel coronavirus is an example of an airborne virus that can also dwell on surfaces. Global Plasma Solutions targets viruses that are airborne as well as those that live on common-use objects. Research indicates that Global Plasma Solutions delivers a satisfactory kill rate of common viruses and bacteria when applied to HVAC systems. Furthermore, the commercial sanitizing solution also attacks mold, mildew, and foul odors.  Facilities will benefit from clean, odor-free air. 
As a comprehensive solution for HVAC, Global Plasma Solutions helps manage allergens, mold, and spores, which also cause health complications. In truth, achieving air purification is simply a good business practice for facilities. Using readily available tools such as heating and cooling units, businesses can address antiviral control easier. 
Added Benefits of Commercial Sanitizer Treatment
The expense of operating HVAC systems is substantial for companies. As a result, Global Plasma provides a reasonable solution to cut costs. Firstly, the technology provides adequate climate control by reducing the outside air. Secondly, Global Plasma kills germs. Finally, Global Plasma reduces the costs associated with running an HVAC unit by promoting energy efficiency. Investing in clean air technology for existing HVAC units offers long-term advantages. Alliance Comfort Systems provides a wide scope of services to support commercial and industrial HVAC equipment needs. Learn more about our air purification options.
Contact us to find out how we can improve your HVAC unit with sanitizer service. 
Address
7200 Distribution Dr, Louisville, KY 40258
Phone: (502) 384-8500 Email:
[email protected]
Opening Hours
| | |
| --- | --- |
| Monday | 9:00 a.m. – 5:00 p.m. |
| Tuesday | 9:00 a.m. – 5:00 p.m. |
| Wednesday | 9:00 a.m. – 5:00 p.m. |
| Thursday | 9:00 a.m. – 5:00 p.m. |
| Friday | 9:00 a.m. – 5:00 p.m. |
| Saturday | Closed |
| Sunday | Closed |