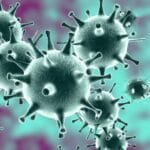 Ending infectious spread is a key concern for industrial activities. Disinfection strategies used are good but, at times, much less thorough. If Louisville Kentucky coronavirus sanitizer methods aren't sufficient, preventative measures are in vain. Alliance Comfort Systems collaborates with manufacturing facilities to obtain a stronger gain on air quality with Global Plasma Solutions. Global Plasma Solutions is a potential Louisville Kentucky coronavirus sanitizer method that empowers businesses with infection control.  Clean air is essential for operating a facility. Workers and clients require healthy facilities to perform daily tasks. Our sanitizer solutions improve air quality while enhancing the performance of heating, cooling, and ventilation systems.
Microorganisms such as viruses, bacteria, and mildew contribute to the spread of infection in buildings. Commercial establishments must also have disinfection procedures in place. The CDC does provide suggestions for ways to stop the spread of germs like washing hands frequently, utilizing hand sanitizer, and masking coughs. The problem is the fact that not everybody adheres to the recommendations. Even though many viruses are airborne, others also can end up on surfaces and infect unwitting victims. A Louisville Kentucky coronavirus sanitizer applied to HVAC units will address airborne and surface contaminants. 
The successful elimination of viruses in commercial facilities involves a strategic Louisville Kentucky coronavirus sanitizer. Global Plasma attacks pathogens in the air and also on commonly used surfaces. Furthermore, the device stops the flow of outdoor air indoors. Outdoor air contributes to uneven temperatures, mold, and mildew.  Additionally, Louisville Kentucky coronavirus sanitizer and air quality tool, our method helps companies save on energy. Global Plasma promotes energy efficiency.
Global Plasma is a distinctive technological innovation that provides numerous proficiencies. Another plus of the device is that it regulates VOCs. Additionally, climate control devices are not just limited to providing temperature control.  HVAC units also clean the air. As an outcome, facilities can achieve an environment that offers breathable air. 
When the occupants of a building are subjected to microorganisms, they may become afflicted with ailments. Mold, for example, may cause allergic reactions and upper respiratory issues. Building sickness, which affects many individuals, is costly for both individuals and businesses. 
Effective Solutions for Better Air Quality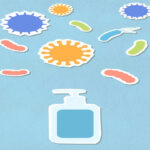 Issues such as the common cold or well-known flu may take people out of work for extended periods. A loss of work causes a loss of income and reduced productivity. Because of the implications of poor air quality, investing in effective solutions is highly recommended. 
Flu season is an era of the season when widespread outbreaks become a significant struggle for companies. Exposure to other matter and dust particles could set off immune responses that put individuals out of commission. With lost time and increased medical expenses, combating sickness is a prime focus for companies dealing with the effects of new viruses. 
We can help your company achieve cleaner air standards. Scientific studies show that our formulation is multi-faceted and powerful. Please work with us to better grasp how you can use your HVAC unit to provide purified air for your facility. 
Contact us to ask about our coronavirus disinfection services.
Address
7200 Distribution Dr, Louisville, KY 40258
Phone: (502) 384-8500 Email:
[email protected]
Opening Hours
| | |
| --- | --- |
| Monday | 9:00 a.m. – 5:00 p.m. |
| Tuesday | 9:00 a.m. – 5:00 p.m. |
| Wednesday | 9:00 a.m. – 5:00 p.m. |
| Thursday | 9:00 a.m. – 5:00 p.m. |
| Friday | 9:00 a.m. – 5:00 p.m. |
| Saturday | Closed |
| Sunday | Closed |