Commercial Covid19 Sanitizer Service for Facilities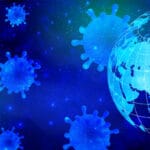 Although facilities normally have requirements for keeping workspaces free from germs, many organizations fall short of hampering the spread of viruses. Commercial COVID19 sanitizer is foremost of minds as enterprises seek ways to rid facilities of potential threats. Our Commercial COVID19 sanitizer service may be a viable solution for commercial facilities.
The new strain of coronavirus has no cure, and therefore people are concerned about its effects. Widespread closures and infected employees have impacted businesses. In many cases, companies have had to close down completely to deal with the ongoing health crisis. Still, businesses are not without viable solutions.
Heating and cooling units may provide some measure of protection against not only the coronavirus but other germs as well. Ventilation systems are an ideal tool in the task of handling infection control. An air-conditioning unit can kill airborne germs and surface contamination with the right devices in place.
Global Plasma as Infection Control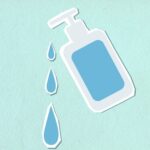 Companies are searching for a Commercial COVID 19 sanitizer due to the confusion surrounding the disease, such as how it is dispersed, its incubation time, and its after-effects following recovery.  Because the investigation into COVID19 is still in progress, there's no cure.  The best that people can do is try to prevent the illness from spreading.
It's not uncommon for companies to utilize home remedies for disinfecting workspaces.  The buildings often consist of high-traffic areas. As a result, industrial centers and commercial buildings are prone to germs. Honestly, commercial centers demand tougher concentrations of solutions to completely rid spaces of disease-inducing microbes. 
The CDC handed down advice regarding how to prevent the spread of viruses. However, the measures could be considered common sense, though not always followed. With the number of unknowns, it's no wonder why companies are frantically attempting to find strategies to develop safer environments for clientele and employees.
Commercial COVID19 Sanitizer Solutions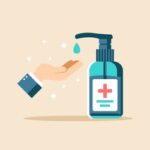 Scientific studies point to ionization as a way to stop the transmission of a virus. Eliminating contaminants is one way to generate breathable air for building occupants. Our Commercial COVID19 sanitizer service is worth keeping in mind as a potential solution. 
Thinking about the method of bipolar ionization as a Commercial COVID 19 sanitizer, ions are drawn to pathogens, including viruses, to deactivate them. Common examples of pathogens include viruses such as the flu, norovirus, and legionella. Moreover, a virus can't endure without a close hydrogen bond. In essence, by the tail end of the ionization method, an ailment cannot cause damage.
Although studies into COVID19 continue, a few similarities to other viruses have been defined by lab experts. SARS, MERS, and coronavirus produce severe upper respiratory symptoms, which are extremely similar in response. Based on earlier studies and a logical approach, Global Plasma can have at least some impact on coronavirus regardless of whether on tactile surfaces or airborne. Discover how we can help with your industrial and commercial air quality needs.
Contact us regarding our COVD19 sanitizer options.
Address
7200 Distribution Dr, Louisville, KY 40258
Phone: (502) 384-8500 Email:
[email protected]
Opening Hours
| | |
| --- | --- |
| Monday | 9:00 a.m. – 5:00 p.m. |
| Tuesday | 9:00 a.m. – 5:00 p.m. |
| Wednesday | 9:00 a.m. – 5:00 p.m. |
| Thursday | 9:00 a.m. – 5:00 p.m. |
| Friday | 9:00 a.m. – 5:00 p.m. |
| Saturday | Closed |
| Sunday | Closed |