Industrial Sanitizer Treatment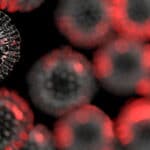 Commercial and industrial buildings deploy HVAC equipment for many reasons. Industrial sanitizer solutions through Alliance Comfort Systems can provide cleaner air for facilities. While HVAC units are deployed for temperature control, new concerns about infection control have come to light. Heating and cooling units with industrial sanitizer treatment applied help combat the spread of germs. 
There is a growing concern about airborne viruses. Since new strains of the coronavirus have emerged, companies are looking for an effective sanitizer treatment. The fact is that viral outbreaks are not uncommon in large facilities. When people work together in large facilities, they are susceptible to infection.  As an industrial sanitizer, needlepoint ionization can be added to current heating and cooling units by a service technician. 
Industrial Sanitizer Treatment Method
The method of needlepoint ionization is an intricate one concerning atoms and molecules. We use the technique to provide purified air in establishments.  In the end, free radicals attack viruses, bacteria, and other pollutants. Research indicates that the industrial sanitizer method is effective at killing germs at a fast rate. 
Disinfecting Facilities with Heating, Cooling, and Ventilation Systems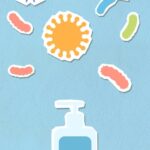 Our service technicians can provide industrial sanitizer treatment for commercial facilities and industrial plants. The technology helps to control not only air quality but access to outdoor air.
Extended exposure to pollutants will cause health implications for the upper respiratory system. Exposure can impact vital organs and cause serious allergies. Needlepoint bipolar ionization attacks mold and also circumvents damage caused by the microorganisms. 
Viral outbreaks in facilities not only cause illness but also has some financial implications for business. 
Managing Infection Control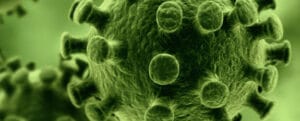 Experts have discovered that needlepoint ionization is not just a great way to manage infection control, but it also provides more efficient operation of HVAC systems. As a result, companies can save money on energy costs when running an enhanced heating and cooling system. 
Considering the cost impact of viral exposure, bipolar ionization is a technology worth investing in. Heating and cooling units are ideal for temperature control, but end-users can certainly gain more from their functions. Our service technicians can help to set up the technology and provide additional service support. 
 Since air purification is a major concern for companies, we can fulfill the requirement with cutting-edge solutions. Every business has a distinct need when it comes to heating and cooling.  Better air quality is beneficial for end-users as well as building occupants. Exposure to harmful agents may lead to viral outbreaks and illnesses. Because sickness impacts productivity, companies should be proactive in their approach to infection control 
Heating and cooling units provide a strong conduit to clean air. A commercial HVAC service technician can install Global Plasma onto existing HVAC units. Investing in air enhancement tools is worth the expense in the long term. Explore our vast range of industrial air quality services. Learn more about how we can help you achieve your clean air goals.
Contact us to ask about our sanitizer options for industrial and commercial establishments.
Address
7200 Distribution Dr, Louisville, KY 40258
Phone: (502) 384-8500 Email:
[email protected]
Opening Hours
| | |
| --- | --- |
| Monday | 9:00 a.m. – 5:00 p.m. |
| Tuesday | 9:00 a.m. – 5:00 p.m. |
| Wednesday | 9:00 a.m. – 5:00 p.m. |
| Thursday | 9:00 a.m. – 5:00 p.m. |
| Friday | 9:00 a.m. – 5:00 p.m. |
| Saturday | Closed |
| Sunday | Closed |