Commercial Needlepoint Bipolar Ionization Treatments for Facilities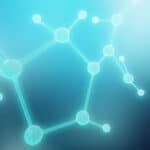 Since Governments are loosening the functional limits that have been positioned on companies to curtail the spread of coronavirus, businesses are using innovative preventive measures.  Commercial Needlepoint bipolar ionization is one such method that is used to combat viruses. Stopping the spread of coronavirus and various other common ailments in facilities involves a strategic method. The simple fact is that facilities of all sizes house individuals who work closely to handle everyday tasks. Commercial Needlepoint bipolar ionization treatments may be a viable solution for clean air.
A variety of buildings are prone to the spread of illness. Office buildings, day treatment centers, nursing homes, retailers, and wellness facilities tend to be different companies where folks generally work cohesively to do business. Commercial Needlepoint bipolar ionization may be used in any building where there is forced air-conditioning. 
Commercial Needlepoint bipolar ionization treatments are certainly worth considering.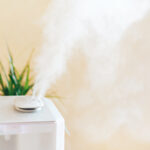 Businesses are looking for ways to improve air quality. Ionization is one effective method. The process shows promise in combating germs. Furthermore, the technology improves breathable air. Viruses, bacteria, and mold contribute to unhealthy establishments. Controlling the growth of pathogens is incredibly important. Occupants of a building must have clean air to function properly without getting sick.
The science of bipolar ionization isn't novel. Every building needs clean air, and Commercial needlepoint ionization can provide quality air and many additional benefits for commercial facilities. Ionization is not a new process. Despite a perceived re-emergence into the mainstream, bipolar ionization has been used in the HVAC industry for several years. 
What is Bipolar Ionization, and How Does it Function?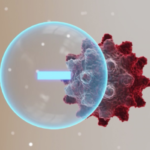 Questions have arisen concerning what needlepoint ionization does and how it operates with HVAC units. The science includes a small device that produces powerful ions. An element becomes charged due to having an unequal amount of protons. The inequality of the element gives it power. Additionally, bipolar ionization allows buildings to control the flow of outdoor air into buildings. Outdoor air can introduce bacteria, moisture, and mold to facilities. Moreover, outdoor air can cause temperatures to be unregulated, leading to increased exposure to pathogens. 
During bipolar ionization, a molecule loses a hydrogen bond. As a result, the compound attacks free radicals such as VOCs. The process continues as air flows through ventilation systems. Bipolar ionization is an effective way to control contaminants. 
Along with its clean air advantages, the unit helps you manage the flow of outside air into interior ventilation systems. Controlling outdoor air minimizes exposure to pathogens as well as reduces energy consumption. Finally, ionization motivates energy efficiency. Businesses aren't just about saving, though. Their role also assists in nurturing a sustainable environment. By saving energy, facilities can help reduce the carbon footprint on the planet earth.
Have you been looking for a means to deal with present clean air challenges in your facility? Contact us to discover how we can help!
Address
7200 Distribution Dr, Louisville, KY 40258
Phone: (502) 384-8500 Email:
[email protected]
Opening Hours
| | |
| --- | --- |
| Monday | 9:00 a.m. – 5:00 p.m. |
| Tuesday | 9:00 a.m. – 5:00 p.m. |
| Wednesday | 9:00 a.m. – 5:00 p.m. |
| Thursday | 9:00 a.m. – 5:00 p.m. |
| Friday | 9:00 a.m. – 5:00 p.m. |
| Saturday | Closed |
| Sunday | Closed |