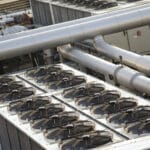 As a Louisville antiviral sanitizer provider, we understand that every business is unique, and as a result, we provide variety. In fact, Louisville Antiviral sanitizer is beneficial for large facilities due to recent outbreaks of infectious diseases. The CDC provided recommendations for commercial facilities to address clean air and HVAC units. The coronavirus has impacted businesses far and wide due to issues surrounding COVID-19, the virus caused by a coronavirus. Even though the virus is not new, the latest strain is still being researched. There is no cure and no vaccination for the virus, so businesses are working to keep facilities safe.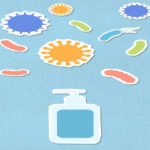 What is a Louisville antiviral sanitizer service provider? Louisville Antiviral service is simply a preventative treatment that helps to kill viruses. Furthermore, treatments to kill viruses are also effective at killing bacteria, mold, and mildew. Large industrial buildings and commercial centers are prone to viral outbreaks. Because many people work in close quarters, germs spread quickly throughout buildings. The HVAC unit is an ideal vehicle for combating viral spread since it pushes air through a facility. In fact, Louisville antiviral sanitizer can be applied directly to heating and cooling units. 
Installing a Louisville antiviral sanitizer treatment into an HVAC unit system is not only great for combating viruses, but also saves money. Business owners do not have to spend additional cash deploying new systems to target pollutants. One of the key benefits of Global Plasma, our sanitizing product, is the ability to use tools that are already in place to stop germs. There is really no need for companies to spend an excessive amount of cash on services that are not effective. Global Plasma provides a high kill rate plus plenty of other benefits.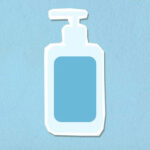 Global Plasma Solutions is an advanced system that uses needlepoint ionization to target and kill viruses. Furthermore, Global Plasma eliminates bacteria, mold, and foul odors. The cost to implement needlepoint ionization is merely a fraction of the cost of lost productivity due to illness. Because people are at a greater risk for exposure to pathogens, bipolar ionization is worth considering for commercial buildings. Moreover, a commercial HVAC technician can install the device. In fact, our service technicians are on-call 24/7 to handle inquiries about commercial heating and cooling equipment. 
Needlepoint Bipolar Ionization
Controlling outside air improves air quality and saves on energy expenses.  Furthermore, outside air exposes facilities to viruses. Frankly, commercial centers should possess a comfortable atmosphere.  Honestly, employers must accomplish clean air standards of a medical grade. Investing in an HVAC sanitizer might be worthwhile for some facilities. 
Viral outbreaks are not odd by and large.  In fact, seasonal infection spreads are commonplace. The issue is that recent outbreaks have affected industrial and industrial organizations at an astonishing rate.  Not surprisingly, viruses propagate reasonably fast through regular activities. The expectation of getting organizations to acquire a cleaner atmosphere has never been more prevalent.  Together with improved discoveries in HVAC, the prognosis of virus reduction seems to be quite supportive.
Contact us to ask about our commercial sanitizer services for antiviral needs. 
Address
7200 Distribution Dr, Louisville, KY 40258
Phone: (502) 384-8500 Email: ACS.receptionist@AllianceComfortSys.com
Opening Hours
| | |
| --- | --- |
| Monday | 9:00 a.m. – 5:00 p.m. |
| Tuesday | 9:00 a.m. – 5:00 p.m. |
| Wednesday | 9:00 a.m. – 5:00 p.m. |
| Thursday | 9:00 a.m. – 5:00 p.m. |
| Friday | 9:00 a.m. – 5:00 p.m. |
| Saturday | Closed |
| Sunday | Closed |