Louisville Kentucky Covid19 Sanitizer Service for Commercial and Industrial Buildings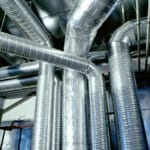 Louisville Kentucky COVID19 sanitizer is at the foremost of thoughts as enterprises seek strategies to rid centers of possible threats. Exposure to coronavirus, together with different germs, is possible through intimate interactions in tight spaces where people typically go about normal activities. Our Louisville Kentucky COVID19 Sanitizer service might be a feasible alternative for business centers.
Coronaviruses cause the common cold, but newer strains are more complex. Companies are seeking a Louisville Kentucky COVID19 Sanitizer on account of the confusion surrounding the illness, for example, how it's spread, its incubation period in addition to its later effects after infection. Since the investigation into COVID19 remains in progress, there is no treatment. All people can do is attempt to avoid the disease.
It is not unusual for businesses to use home remedies for disinfecting workspaces. Commercial cleaners, however, are not always adequate within industrial facilities. The buildings frequently include high-traffic locations. Because of this, industrial facilities and business buildings tend to harbor germs. Honestly, commercial facilities require tougher concentrations of alternatives to completely rid areas of disease-inducing microbes.
Possible Louisville Kentucky COVID 19 Sanitizer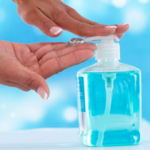 The CDC handed down information regarding how to stop the spread of viruses. Good cleaning practices are common sense, but not everyone follows the recommended guidance. With the number of unknowns, there is no wonder why businesses are attempting to locate approaches to create safer environments for employees and clientele.
Bipolar Ionization is a technique that could be used in HVAC components to supply cleaner air. Removing contaminants is one method to create a breathable atmosphere for building occupants. Our Louisville Kentucky COVID19 sanitizer service is well worth keeping in mind as a possible alternative.
Considering the technique of bipolar ionization for a Louisville Kentucky COVID19 sanitizer, ions are attracted to pathogens such as viruses in a bid to deactivate them. Furthermore, a virus can not survive without a hydrogen bond. Essentially, from the tail end of this ionization procedure, a disease can't lead to harm upon exposure because the germs will be rendered ineffective. Viruses die by the end of a bipolar ionization process.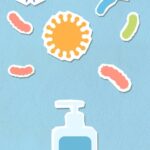 SARS, MERS, and coronavirus produce severe upper respiratory ailments that are extraordinarily similar in reaction. According to previous studies and a logical strategy, Global Plasma can affect coronavirus no matter whether tactile airborne or on surfaces.
We are a commercial heating and cooling expert with decades of experience in the industry. Furthermore, our service technicians are on-call to respond to inquiries for service. We provide a range of services including equipment rental, parts, and clean air solutions. Moreover, our clients will discover access to supplies sourced from a vast network of popular HVAC name brands. Explore our service options for commercial and industrial air systems. 
Contact us to ask about our sanitizer services for COVID-19.
Address
7200 Distribution Dr, Louisville, KY 40258
Phone: (502) 384-8500 Email:
[email protected]
Opening Hours
| | |
| --- | --- |
| Monday | 9:00 a.m. – 5:00 p.m. |
| Tuesday | 9:00 a.m. – 5:00 p.m. |
| Wednesday | 9:00 a.m. – 5:00 p.m. |
| Thursday | 9:00 a.m. – 5:00 p.m. |
| Friday | 9:00 a.m. – 5:00 p.m. |
| Saturday | Closed |
| Sunday | Closed |