Louisville Mobile Cooling Supplies for Commercial and Industrial Use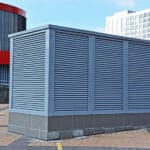 Louisville Mobile cooling supplies are not only flexible, but they are cost-effective. First, consider this price range and just how you plan to use  Louisville mobile cooling equipment for commercial programs.  What is more related to this undertaking, it is vital to determine what faculties will be ideal. 
Using an example, consider what exactly are going to be the operation expectations?   Simply put, how long will your cooling equipment need to be in operation to get the job done? Alliance Comfort Systems can help you source portable cooling equipment for jobs of all sizes.
Our service providers provide over 2000 years of industry expertise.   As a consequence of our capacity for understanding, we have connections with the Louisville mobile cooling supplies category's best HVAC makers. Allow us to provide an outstanding choice of materials to meet your project needs.  We're happy to give the utmost degree of the broadest choices in portable cooling. We're a dependable reference for commercial and industrial HVAC remedies, including portable rental options. 
Louisville Mobile Cooling 24/7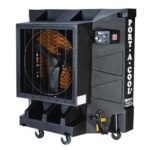 Are you in pursuit of Louisville mobile cooling equipment for industrial use?  Alliance Comfort Systems is a recognized supplier.  Together with supplying one of the best names in HVAC, we're able to aid in parts installation and service as needed.   Moreover, our experts are on call 24/7 to look after commercial requirements.  Due to having field and factory experience, we are subject matter practitioners. We provide attention to the specific demands of industrial and business centers. 
Portable Cooling Applications
Louisville Mobile cooling supplies can be used for a variety of applications in commercial facilities. Furthermore, the air units provide temporary cooling in emergencies. Short-fused work projects such as construction sites also rely on mobile cool air. Temperature control needs to happen year-round, and therefore portable air-conditioning systems are helpful at any time.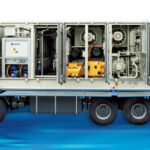 Choosing a trustworthy portable cooling unit is not difficult with the help of a commercial HVAC expert. A technician with time in the field can observe the types of equipment best suited for your application. For customers, there are many options available to purchase. Portable air units are available to fill large capacity demands and those that require even less energy. 
Regardless of how a portable air-conditioning system is used, the option to deploy one is most certainly economical. The air units can be placed virtually anywhere, which is quite convenient for end-users. Additionally, without long-term commitments, deploying a temporary air unit is affordable. Our clients can enjoy substantial savings on energy expenses and operational costs by investing in rental equipment. 
Support for Portable Air Units
Alliance Comfort Systems does provide support for leased units. In fact, we offer a wide range of services to accommodate commercial and industrial clients. Furthermore, our customers can enjoy preventative maintenance programs. Customers have the ability to tailor maintenance programs to fit both the budget and the equipment. Choosing Alliance Comfort Systems as a service and equipment supplier is ideal for facilities with a wide set of HVAC needs.
Contact us to ask about our air-conditioning units on the go.
Address
7200 Distribution Dr, Louisville, KY 40258
Phone: (502) 384-8500 Email:
[email protected]
Opening Hours
| | |
| --- | --- |
| Monday | 9:00 a.m. – 5:00 p.m. |
| Tuesday | 9:00 a.m. – 5:00 p.m. |
| Wednesday | 9:00 a.m. – 5:00 p.m. |
| Thursday | 9:00 a.m. – 5:00 p.m. |
| Friday | 9:00 a.m. – 5:00 p.m. |
| Saturday | Closed |
| Sunday | Closed |