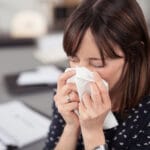 Present-day details enclosing coronavirus has more businesses searching for strategies to enhance the atmosphere inside of amenities, such as Commercial antiviral sanitizer service. The simple fact is that attempts are continuously made to shield people from disease.  Nevertheless, several options go undetected. When coping with common locations and surfaces in which germs may be transferred from person to person, larger steps should be taken to protect against the spread of disease and other unintended effects. Have you ever considered the role that a clean atmosphere has in preventing the spread of germs?
Global Plasma is a Commercial antiviral sanitizer that may be inserted into forced air heating and cooling systems to avoid the spread of germs, parasites, bacteria, mold, and mildew. The innovation is a complex one that employs the most recent technologies to produce cleaner air from buildings. Honestly, ventilation methods are crucial for helping generate and preserve fresh air. HVAC units are complex and do more than provide comfortable air. The degree to which air methods lead to cleaner air to breathe would be awe-inspiring.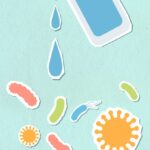 Clean air means that the atmosphere is free of viruses, bacteria, and mold. Also, the invention controls external air. Controlling outdoor air is a means to stop undesirable germs from entering a structure and manage the interior temperature.
Global Plasma is about indoor air quality, which ought to be the most effective. Considering the number of people who patronize buildings for one reason or the other, air must be breathable. Taking charge of outdoor air entering a center ensures Global Plasma produces HVAC units much more efficiently. The efficient functioning of temperature management systems contributes to higher savings on power expenses. As a Commercial antiviral sanitizer, Global Plasma will reduce the spread of disease during air management systems.
Global Plasma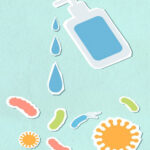 For example, a Commercial antiviral sanitizer service, Global Plasma, utilizes bipolar ionization to eliminate harmful infectious agents in the air and onto surfaces. A hydrogen bond has been eliminated between a relationship with an ion plus a pathogen such as a virus. Afterward, if a virus infects an individual, it lacks the capability to finish its job; it's basically dead. Furthermore, in evaluations, Global Plasma has proven a higher kill rate for all well-known viruses plus more. 
In large industrial buildings, clean air is a priority. Folks spend many hours within buildings carrying out important tasks. It's only appropriate to suppose that the atmosphere should be healthy to stop severe and chronic health problems—frequent illness in facilities that will inevitably affect sustainability and productivity. News of a worldwide pandemic has compelled people to spring to action and think about methods by which they may have a more proactive part in preserving better air quality.
Contact us to find out how we can help you achieve clean commercial air in your building.
Address
7200 Distribution Dr, Louisville, KY 40258
Phone: (502) 384-8500 Email:
[email protected]
Opening Hours
| | |
| --- | --- |
| Monday | 9:00 a.m. – 5:00 p.m. |
| Tuesday | 9:00 a.m. – 5:00 p.m. |
| Wednesday | 9:00 a.m. – 5:00 p.m. |
| Thursday | 9:00 a.m. – 5:00 p.m. |
| Friday | 9:00 a.m. – 5:00 p.m. |
| Saturday | Closed |
| Sunday | Closed |