Selected points for this article
hide
Commercial HVAC Equipment Options Sourced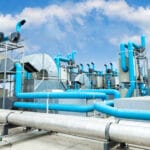 Commercial HVAC equipment handles extreme volts of power, various fluids, and high pressure.  Nearly all companies that deploy commercial HVAC equipment will also be concerned with preventing harm to the machines. The best method to prevent damage, either minor or significant, to an AC unit would be to have it serviced regularly.   Alliance Comfort Systems specializes in commercial HVAC materials, services, and parts. 
Commercial HVAC clients often need customized temperature control plans that are suited to their distinctive operations.  Clearly, no two centers are equivalent, and that's why we supply a broad spectrum of commercial HVAC equipment solutions that are appropriate for large facilities.   Air conditioning and heating devices vary across the lines of technical specifications, along with capacity.  If your business center needs equipment, parts, and solutions, expect Alliance Comfort Systems to deliver.  Our service technicians are available to assist 24/7.  
Commercial HVAC Tasks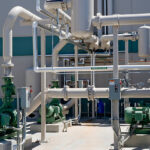 Our commercial HVAC abilities are implemented across a wide range of companies.   We, with pride, support national centers, schools, medical buildings, and offices in addition to manufacturing plants.   Firms rely on HVAC equipment to provide temperatures that are comfortable for work areas and other jobs.  The gear is also responsible for keeping the air totally clean and safe enough to breathe.  Alliance Comfort Systems is good at meeting the requirements of organizations. We deal with companies, both large and small, within our region and surrounding areas.                                            
The wide variety of our HVAC options consists of preventative actions that tackle cooling systems, refrigeration equipment, chillers, boilers, compressors, and more.   The industrial HVAC capacities that we supply include specific jobs and maintenance and practical business services.  Delivering regional support professionals, we understand that all businesses are unique.   As a premier alternative for climate management products, parts, and services, we provide various skills for consumers in both the commercial and industrial business sectors.  
Renting HVAC Equipment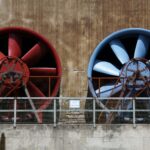 Renting HVAC equipment is an economical option that allows end-users to access temperature management from a local source.  Moreover, investing in equipment rentals is an economical option for facilities that only need temporary air-conditioning. Because the rental units can provide supplementary air, they can also help to push operations forward. 
The reality is that broken HVAC units can cause productivity in a facility to decline. Restoring service may really depend on having adequate backup air. Imagine if a business had to shut its doors due to a lack of A/C. The scenario is all too real for businesses, both large and small. Especially during warmer months and in hot regions, air-conditioning is a necessity.
Buildings that lack proper temperature control may cause a loss of profits—server rooms and refrigerated areas, are both examples of how air-conditioning units are used. The air systems can protect equipment, goods, and food from damage.
Technicians in Alliance Comfort Systems provide experience from the field as well as factory-trained expertise.  Contact us to learn more.
Ask about our HVAC selection for commercial use. 
Address
7200 Distribution Dr, Louisville, KY 40258
Phone: (502) 384-8500 Email:
[email protected]
Opening Hours
| | |
| --- | --- |
| Monday | 9:00 a.m. – 5:00 p.m. |
| Tuesday | 9:00 a.m. – 5:00 p.m. |
| Wednesday | 9:00 a.m. – 5:00 p.m. |
| Thursday | 9:00 a.m. – 5:00 p.m. |
| Friday | 9:00 a.m. – 5:00 p.m. |
| Saturday | Closed |
| Sunday | Closed |