Industrial HVAC Equipment for Commercial Needs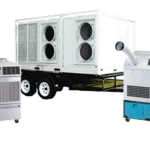 Alliance Comfort Systems offers industrial HVAC equipment for commercial buildings. We understand that the needs of commercial facilities vary. Furthermore, our company realizes that the demand for tailored applications for industrial HVAC is necessary. The fact of the matter is that the temperature control devices deployed in commercial facilities are complex.
Because working with commercial climate control systems can be complicated, hiring an industry expert for service is recommended. Reliable air-conditioning equipment offers many benefits to end-users. Moreover, expert service provides the best outcome for large industrialized units. Finally, Alliance Comfort Systems is an authority on the many aspects of HVAC. 
Industrial HVAC equipment may include large systems as well as smaller components. Spare parts are typically reliable but may need repair or replacement as time wears on. In fact, the best way to reduce damage to industrial HVAC units is to have them serviced often. 
Industrial HVAC Equipment Solutions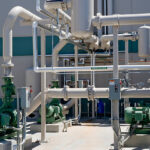 Industrial HVAC materials offer an exceptional range of capabilities for end-users. Buildings depend on temperature control equipment to provide breathable air, but it is also used to retain goods' temperature. In fact, temperature control plays an important role in the profitability of facilities. 
Within commercial facilities, HVAC units can become exhausted due to heavy use. Additionally, HVAC units contain large volumes of fluid, pressure, and electricity. Despite the truth that HVAC units are designed to function in harsh conditions, wear is not uncommon. 
If an industrial air-conditioning unit is not performing properly, a service technician should be contacted. Our service technicians can inspect your temperature control unit to determine the source of performance issues. Additionally, we can provide preventative service options for industrial clients. Preventative maintenance is ideal for reducing breakdowns and system issues.
Maintenance of industrial heating and cooling systems.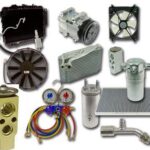 At Alliance Comfort Systems, service technicians are on call 24-hours a day to respond to service calls. In fact, we provide a wide selection of care options for HVAC equipment. Additionally, our service categories cover a vast range of capabilities. Service options available to commercial clients include chiller repair, air-conditioning rentals, boiler repair and service, and mobile cooling. Moreover, we provide equipment and parts solutions for various facilities such as government buildings, schools, medical offices, clinics, and dining facilities. We realize that every commercial facility is unique. As a result, we provide custom equipment options.
Regardless of whether you need service for a present matter or a future requirement, Alliance Comfort Systems can help. We supply our clients with the best industrial heating and cooling equipment. In fact, we can meet the needs of service, maintenance, repair, and emergency response. As service experts covering the local area and beyond, our experience allows us to respond to challenging matters that companies face regularly. 
Explore our range of service and equipment options for industrial heating and cooling needs.
Reach out to us to learn how we can help with industrial heating and cooling needs. 
Address
7200 Distribution Dr, Louisville, KY 40258
Phone: (502) 384-8500 Email:
[email protected]
Opening Hours
| | |
| --- | --- |
| Monday | 9:00 a.m. – 5:00 p.m. |
| Tuesday | 9:00 a.m. – 5:00 p.m. |
| Wednesday | 9:00 a.m. – 5:00 p.m. |
| Thursday | 9:00 a.m. – 5:00 p.m. |
| Friday | 9:00 a.m. – 5:00 p.m. |
| Saturday | Closed |
| Sunday | Closed |