Selected points for this article
hide
Industrial Sanitizer Options for Commercial Facilities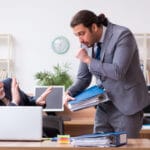 Each year workers eliminated income because of sickness and lost time. Industrial sanitizer for commercial buildings may be a viable option. Frequent colds, the flu, and other infectious diseases typically spread through centers. With the discovery of this coronavirus, industrial centers are now working hard to implement new approaches to bypass the spread of all diseases. The CDC recommends that industrial day centers evaluate venting systems, HVAC components, and chambers to find out how to stop germs from spreading. Industrial sanitizer is a solution that may be employed in HVAC systems to enhance air quality. 
Fight Viruses in Facilities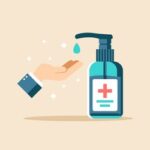 Even though the study of the coronavirus is constant, businesses can take action to control disease management. Viruses like SARS, MERS, and assorted kinds of influenza can infect people in close quarters. Bipolar ionization, the tech supporting Global Plasma, aims at viruses and a lot more via an intricate procedure.
The long-term advantages of regular disease control are many. To begin with, together with sterilized centers, fewer workers will get sick because of viral vulnerability. Businesses can continue to function to their full potential without needing to go through the drawbacks of call-outs. Outbreaks have an economic effect on companies in addition to people. Also, the medical bills connected with problems like building illness may accumulate. Industrial sanitizer for commercial buildings may prevent serious exposures.
If businesses were unaware of the ramifications of ailments outbreaks before coronavirus, they're certainly on high alert today. Global Plasma is a powerful solution and industrial sanitizer which may be incorporated into existing HVAC units. Service tech may add the remedy to heating and heating units in addition to elements where viruses reside and travel.
Coronaviruses are not brand new, but the most recent version sharply attacks the upper respiratory system and other essential organs. At this time, more research is being conducted to determine the different methods by which it may be transmitted and what treatments have the ability to take care of the virus successfully.
Bipolar Ionization Effects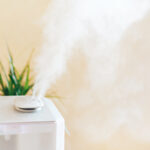 The expense of investing in fresh air options is very likely to yield some advantages over time. Also, a purified atmosphere provides instant benefits like outdoor temperature control, instant antiviral action, decreased mold, and fewer bacteria. What's more, an industrial sanitizer will help eliminate foul odors that permeate buildings through heating systems.
Please speak to our support technicians to program a service call. We're on-call 24/7 to respond to orders. Allow Alliance Comfort Systems to offer a price quote for your own Global Plasma support.
Alliance Comfort Systems is an HVAC specialist with a focus on industrial and commercial systems. Learn about how we can assist with retrofitting your present equipment with the most recent technology available. 
Contact us to ask about our commercial and industrial air purification services. 
Address
7200 Distribution Dr, Louisville, KY 40258
Phone: (502) 384-8500 Email:
[email protected]
Opening Hours
| | |
| --- | --- |
| Monday | 9:00 a.m. – 5:00 p.m. |
| Tuesday | 9:00 a.m. – 5:00 p.m. |
| Wednesday | 9:00 a.m. – 5:00 p.m. |
| Thursday | 9:00 a.m. – 5:00 p.m. |
| Friday | 9:00 a.m. – 5:00 p.m. |
| Saturday | Closed |
| Sunday | Closed |