Louisville Needlepoint Bipolar Ionization Services for Commercial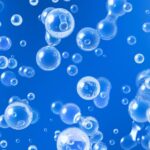 Industrial and commercial buildings deploy cooling and heating units to keep temperatures comfortable. Louisville Needlepoint bipolar ionization services help to maintain the performance of air units. HVAC units not only provide cool air but also maintains machines.  Another facet of HVAC relies on a clean atmosphere. Clean air standards continue to evolve. Nevertheless, Louisville needlepoint bipolar ionization is a technique integrated into HVAC systems on a wider scale. For years, the procedure was utilized and saw an uptick due to current concerns surrounding disease spread from commercial institutions.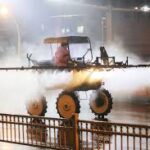 Louisville Needlepoint bipolar ionization services are complex. The technology involves atoms and molecules plus free radicals.  We use the method to clean out the air circulating through industrial and industrial centers through a ventilation system. The procedure happens when an atom or molecule receives a free radical by removing a hydrogen bond. Louisville Needlepoint bipolar ionization directs power to neutralize contamination, which could be seen within a ventilation unit. The technology is readily installed inside an HVAC system. Also, the ions have been effective at accomplishing various elements observed in a venting system. Researchers have discovered that the practice effectively inactivates harmful pathogens like viruses, bacteria, and mold. 
Targeting Pollutants
A commercial HVAC system is effective at targeting pollutants at the origin by using Louisville needlepoint bipolar ionization. Since air circulates, HVAC systems are susceptible to undesirable particles like pollutants. The most important thing is that buildings need a clean, breathable atmosphere to stay safe. 
Louisville Needlepoint Bipolar Ionization & HVAC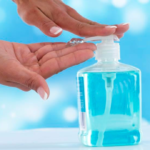 Our service technicians may add our distinctive air purification device to your HVAC system. Our revolutionary solution provides numerous most suitable advantages, considering that company owners' and facility managers' concerns confront ever-changing surroundings. Primarily, you can expect that our technologies will lower the circulation of outdoor air in your facility. Outdoor air exposes the indoor atmosphere to dangerous microorganisms. Moreover, the vulnerability to external air additionally inhibits temperature control inside a building. Diminishing temperature control procedures will inevitably create serious problems like excessive moisture mold spores, mildew, and, consequently, foul scents.
Eliminate Mold and Mildew
Mold increase in commercial structures is a health danger. The mold that circulates through a ventilation system may bring about serious health effects that leave occupants sick. Long-term exposure may have the most severe consequences for critical organs such as the lungs. Ionization tackles the dilemma of mold by controlling its growth. Along with causing illness, mold might also be accountable for property damage when left untreated. 
Contact us to inquire about Louisville needlepoint bi-polar ionization services for HVAC with needle
Address
7200 Distribution Dr, Louisville, KY 40258
Phone: (502) 384-8500 Email:
[email protected]
Opening Hours
| | |
| --- | --- |
| Monday | 9:00 a.m. – 5:00 p.m. |
| Tuesday | 9:00 a.m. – 5:00 p.m. |
| Wednesday | 9:00 a.m. – 5:00 p.m. |
| Thursday | 9:00 a.m. – 5:00 p.m. |
| Friday | 9:00 a.m. – 5:00 p.m. |
| Saturday | Closed |
| Sunday | Closed |