Selected points for this article
hide
Louisville KY Air-Conditioning Rentals Solutions for Buildings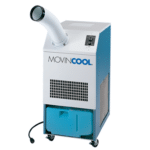 Commercial and industrial facilities that need to rent air-conditioning should contact Alliance Comfort Systems. We are a serious source of Louisville KY air-conditioning rentals for buildings. Our customers rely on us to provide HVAC parts, including Louisville KY air-conditioning rentals for facilities. Furthermore, Alliance Comfort Systems is an industry expert with extensive experience in air-conditioning technology. Renting air conditioners is an inexpensive method to regulate the temperature.
The fact is that the solutions for the rental of air-conditioning are cost-friendly. No matter how intensive a project may be, searching for an ideal and efficient device is necessary. As a leader in the equipment and services industry, we understand that the plants' decision-makers are aware of their expenditure. Therefore we offer numerous Louisville KY air-conditioning rentals that are suitable for many budgets. Also, the equipment we provide is supported by excellent services. Thanks to our many years of experience in HVAC systems, we can access the leading manufacturers on the market. 
Louisville KY Air-Conditioning Rentals in Facilities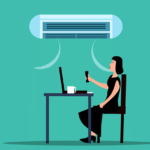 Since air-conditioning systems for facilities must be reliable, the service must be provided by an experienced provider. Furthermore, we can offer high-quality service and sound background for HVAC systems. Air conditioning rentals for buildings are useful in a wide range of situations. The equipment can be used to deal with the additional cooling air requirements and to handle emergency scenarios. The truth is that not all cooling needs need to be solved permanently. Rental systems offer a cost-effective option that is fully capable. Limited cooling units can still meet the requirements of temperature control on a tight budget.
Rental Selection for A/C
Heating and cooling appliances are likely to have some performance problems due to frequent use. The result of not addressing fixes, however, may lead to serious problems within a facility. In truth, maintenance helps to reduce the number of problems a unit has. Furthermore, rental systems can also benefit from regular maintenance.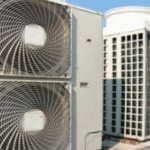 Broken air-conditioning systems can certainly negatively affect facilities. Unpleasant temperatures in a building can lead to reduced productivity. Also, poor air circulation and poor cooling waste energy. Decisions on Louisville KY air-conditioning rentals should not be taken lightly by decision-makers. When a system collapses, there is simply no time to lose. Cooling units are expected to remain in working order throughout the year. 
Alliance Comfort Systems is a responsive service provider that responds to your call for help. Our service experts are on-call 24-hours per day to reply to requests. Also, our customers can count on working with factory-trained specialists with extensive practical experience. We offer not only reliable rental of air conditioners for facilities but also industry-leading services.
Service Needs and A/C Rental
It really does not matter whether cool air units are a permanent installation or a temporary solution. We can offer a wide range of services for commercial and industrial air conditioners. In fact, our rental equipment is both portable and practical. HVAC rentals are ideal for the unexpected. Even though rental systems are ready for the toughest tasks, preventive maintenance is still a necessity. Preventive maintenance provides end-users with status updates on equipment as well as a range of maintenance management services. Learn more about our selection of fully customizable HVAC options for rent.
Ask us for rental air conditioners.
Address
7200 Distribution Dr, Louisville, KY 40258
Phone: (502) 384-8500 Email:
[email protected]
Opening Hours
| | |
| --- | --- |
| Monday | 9:00 a.m. – 5:00 p.m. |
| Tuesday | 9:00 a.m. – 5:00 p.m. |
| Wednesday | 9:00 a.m. – 5:00 p.m. |
| Thursday | 9:00 a.m. – 5:00 p.m. |
| Friday | 9:00 a.m. – 5:00 p.m. |
| Saturday | Closed |
| Sunday | Closed |