Selected points for this article
hide
Louisville Boiler Repair Service Selection for Commercial Facilities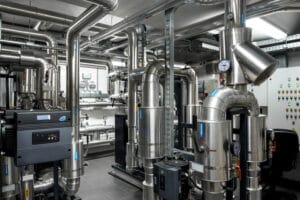 At first look, Louisville boiler repair service selection may seem like an easy job; even though small boilers have less complex designs, industrial and commercial systems are much more complicated. As a result, industrial boiler units demand a customized approach when it comes to heating issues. 
In truth, Louisville boiler repair is a simple alternative to expensive unit replacements. End-users will save time by contacting an expert service technician for help. Furthermore, Alliance Comfort Systems is a respected service provider with experience handling commercial and industrial HVAC requirements. Our customers depend on quality service in addition to reliable equipment solutions for boilers.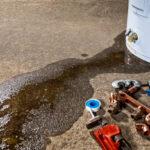 Alliance Comfort Systems has a great range of knowledge in the HVAC industry. Also, the service experts at Alliance Comfort Systems deal with all aspects of Louisville boiler repair. Our industry SMEs work with the best brands in HVAC to manage delivery, installations, and service. Furthermore, there really aren't any jobs that are too complex or too rudimentary for our service specialists to handle. Facilities both large, small, and medium-sized can gain the most from the service selections that Alliance Comfort Systems offers. 
The fact of the matter is that boiler systems should provide adequate hot air for many years. What's more, facility managers have to determine that Louisville boiler repairs are within service managers' scope. Heating and cooling technicians with time in the field are ideal. Alliance Comfort Systems, in fact, provides the widest selection of equipment and service. We meet the unique needs of industrial plants and commercial facilities. 
Louisville Boiler Repair Requirements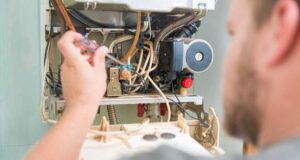 End-users should contact a service technician if a boiler isn't performing correctly. Any hesitation in addressing Louisville boiler repair can lead to serious consequences. Additionally, ignoring heating issues may cause problems that are quite costly to remedy. We understand, however, that large establishments pay handsomely for heating and cooling units. HVAC is truly an investment and a necessary one. A broken boiler will create an uncomfortable and equally unproductive environment. To conclude, boilers that are broken are more expensive to care for, inefficient and poor for the atmosphere. 
As a capable industry provider, we are on-call throughout the year 24/7. We cover a vast area but can still respond to calls promptly. Furthermore, because we have a wide network of distributors, we can access parts if repairs are needed. Dealing with the HVAC industry's best names has afforded us the ability to offer our clients quality equipment and reasonable prices. Trust Alliance Comfort Systems when you need to get your commercial heating unit back online. 
Finally, we also offer preventative maintenance programs to help offset the cost of managing HVAC units. Preventative maintenance anticipates issues and tackles them before they manifest completely. The fact of the matter is that our maintenance programs provide noticeable savings. Best of all, when preventative care, HVAC units, including boilers, have a better chance of surviving for a longer time. 
Ask about our boiler services and upkeep options for commercial heating. 
Address
7200 Distribution Dr, Louisville, KY 40258
Phone: (502) 384-8500 Email:
[email protected]
Opening Hours
| | |
| --- | --- |
| Monday | 9:00 a.m. – 5:00 p.m. |
| Tuesday | 9:00 a.m. – 5:00 p.m. |
| Wednesday | 9:00 a.m. – 5:00 p.m. |
| Thursday | 9:00 a.m. – 5:00 p.m. |
| Friday | 9:00 a.m. – 5:00 p.m. |
| Saturday | Closed |
| Sunday | Closed |