Industrial Chiller Rental Materials for Commercial Business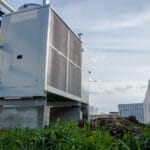 Because there is a wide range of options available today, selecting Industrial chiller rental materials can be complicated for decision-makers. Help from a seasoned HVAC expert will certainly make the search for an Industrial chiller rental much easier. Alliance Comfort Systems is a heating and cooling specialist with experience in working with industrial and commercial requirements. Our clients trust that we are a reputable source of quality cooling materials. Alliance Comfort Systems is centered on all aspects of HVAC. We work with both commercial and industrial clients to manage jobs of all sizes. As a result, we can meet the demands of fast-paced operations.
We are authorized to access a wide range of Industrial chiller rental materials through our distributor network. Our service experts deal with all areas of heating and cooling. Throughout our extensive network, we can provide quality equipment that delivers on both performance and efficiency. Furthermore, we handle all of the major HVAC brands listed in the marketplace. 
Chillers by design are large and complex. As a result, the equipment is used to fill a range of needs across a broad spectrum. Industrial Chiller rentals are adequate for limited projects, temporary job sites, and supplemental requirements. Furthermore, chillers provide a great benefit as they help to maintain continuous cooling when it is needed. 
We provide Industrial chiller rental equipment from the top brands in heating and cooling. Our clients depend on us to provide quality parts and of course, service. 
Industrial Chiller Rental Selections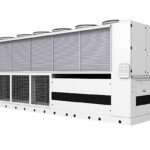 Clients in the market for air-cooled and water-cooled chillers will find ideal options with Alliance Comfort Systems. Chillers offer economical cooling for businesses on a budget. Because there are many models available, it is possible to find a system that meets companies' unique budgets, large and small. 
There are many advantages to investing in a rental chiller unit with Alliance Comfort Systems. First, chillers are easy to deploy in commercial and industrial settings. Moreover, clients will receive timely responses from service technicians. Finally, rental selections include high capacity and low-temperature options as well as environmentally-friendly choices. 

Industrial Chiller rental units are reliable but may have issues from time to time due to frequent use. Wear is not uncommon in large facilities, which is why we provide service support year-round. Our service experts are responsive. Furthermore, we are capable of assessing your needs and making recommendations for repair, replacement, or simply maintenance if needed. 
If there is an issue with a chiller, do not hesitate to reach out for assistance. We realize that commercial facilities depend heavily on reliable temperature control. As a result, we do offer preventative maintenance plans, which are a great investment for facilities. Preventative maintenance anticipates issues before they happen. Additionally, end-users have the option of receiving service, status updates, and monitoring. 
Industrial Chiller Rental Service On-Call

Our service technicians respond to calls 24/7. The service technicians at Alliance Comfort Systems can deliver on inspections, maintenance, service, and installation. Contact us regarding service on Industrial chiller rentals and more. 
Ask about our selection of Industrial chiller rental air units. Contact us. 
Address
7200 Distribution Dr, Louisville, KY 40258
Phone: (502) 384-8500 Email:
[email protected]
Opening Hours
| | |
| --- | --- |
| Monday | 9:00 a.m. – 5:00 p.m. |
| Tuesday | 9:00 a.m. – 5:00 p.m. |
| Wednesday | 9:00 a.m. – 5:00 p.m. |
| Thursday | 9:00 a.m. – 5:00 p.m. |
| Friday | 9:00 a.m. – 5:00 p.m. |
| Saturday | Closed |
| Sunday | Closed |