Selected points for this article
hide
Louisville Kentucky Chiller Repair Solutions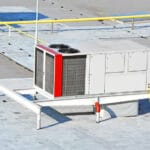 Proof that Louisville Kentucky chiller repair comes directly from a system's performance indicators.  A chiller will provide some signals that there is an issue.   In fact, if a chiller is broken, it may not provide the ideal amount of cooling.  Alliance Comfort Systems provides Louisville Kentucky chiller repair solutions for commercial and industrial facilities in the region.
Alliance Comfort Systems is a reliable service provider that offers Louisville Kentucky chiller repair solutions on-call, year-round.  In fact, our factory-trained technicians are dedicated to offering quality service on demand.   Of course, it is good to stay in front of Louisville Kentucky chiller repair issues by implementing standard maintenance.  Unexpected dilemmas could transpire at any given moment.  
Another common indicator that Louisville Kentucky chiller repair is necessary is a marked increase in energy costs. Indicative of potential fixing conditions. 
Louisville Kentucky Chiller Repair Service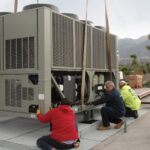 We can contribute to the longevity of your HVAC equipment with professional service. From shipping and transport to service and installation, our experts are capable and ready to deliver the most efficient equipment available on the market. In fact, we deal with all of the major manufacturer brands to supply quality materials. 
The upkeep of your chiller is easier with the help of an industry expert from Alliance Comfort Systems.  Further, we will provide exceptional service, but we are also a trusted parts supplier.  We provide equipment from the popular HVAC brands and back installations with service expertise. 
Professional service is a basic part of managing chillers. Service enables chillers to run for a long time. Moreover, on account of this fact, temperature control systems surely are a large investment decision for facilities.
Chiller Service Essentials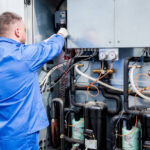 Additionally, effectiveness is essential for facilities because it basically can save on operational costs.  An inefficient chiller may cost a center additional funds, which is not ideal. 
Contact us to inquire about repair services for commercial and industrial chillers
Address
7200 Distribution Dr, Louisville, KY 40258
Phone: (502) 384-8500 Email:
[email protected]
Opening Hours
| | |
| --- | --- |
| Monday | 9:00 a.m. – 5:00 p.m. |
| Tuesday | 9:00 a.m. – 5:00 p.m. |
| Wednesday | 9:00 a.m. – 5:00 p.m. |
| Thursday | 9:00 a.m. – 5:00 p.m. |
| Friday | 9:00 a.m. – 5:00 p.m. |
| Saturday | Closed |
| Sunday | Closed |