Selected points for this article
hide
Commercial HVAC Services for Establishments in Louisville, KY, and beyond.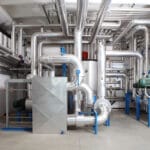 Our commercial HVAC services are used in a variety of companies, not in Louisville, KY but across the tri-state area.   In addition to industrial facilities, we offer professional services for universities, health buildings, and offices.  These organizations rely on our commercial HVAC solutions to ensure high-quality temperature control. HVAC systems ensure pleasant temperatures and high productivity. Additionally, HVAC systems are used to keep goods and materials at safe temperatures. Alliance Comfort Systems is effective in meeting certain requirements of local organizations large and small. 
Commercial HVAC services are crucial because of the need for temperature control for large installations.   Heating and cooling systems were generally used to operate commercial buildings and the maintenance of industrial plants. Commercial heating and cooling systems can cover the need for permanent temperature control, temporary air, and complementary systems. 
Because the need for air-conditioning for facilities varies greatly, access to choice is important. Depending on the application, we offer a variety of high-performance units and smaller systems. HVAC systems are available for every budget and a wide range of tasks in different industries.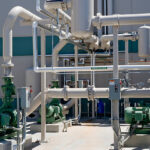 Heating and cooling devices process high volts of energy. Furthermore, the equipment also contains fluids and pressure. As a result, commercial HVAC units are prone to wear after extended use.  In fact, service technicians can provide high-quality service for commercial units with factory-trained expertise. 
Air conditioners work under high pressure. Also, damage to complex components can affect the efficiency of a unit. Moreover, Alliance Comfort Systems can meet the parts requirements for permanent and leasing units. In fact, we supply HVAC parts to some of the best-known names in the industry. We work with a large network of distributors to procure components for our commercial customers. 
Advantages of Commercial HVAC Service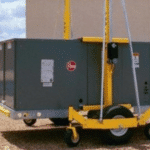 Facility needs continue to change, but the benefits of commercial heating and cooling remain roughly the same. Our extensive experience in this field enables us to provide strategic commercial HVAC services to businesses. Furthermore, Alliance Comfort Systems can help if your company has a budget but still needs temperature control. 
Our service providers can inspect your equipment to correct the origin of the problem. Some parts may need repairing, while others undoubtedly need to be changed.   Replacement is actually a much cheaper strategy than a company that has to put money into a brand new unit.  End users will benefit more from a system that is fully operational over a longer period of time. 
The commercial HVAC capacities we offer include exclusive tasks.  As a commercial service provider, we recognize all organizations are exceptional.  Just as we are the first choice for services and parts for climate regulation, we offer our customers from the industrial, commercial, and small business sectors a wide range of opportunities.
Ask us about commercial HVAC services
Address
7200 Distribution Dr, Louisville, KY 40258
Phone: (502) 384-8500 Email: ACS.receptionist@AllianceComfortSys.com
Opening Hours
| | |
| --- | --- |
| Monday | 9:00 a.m. – 5:00 p.m. |
| Tuesday | 9:00 a.m. – 5:00 p.m. |
| Wednesday | 9:00 a.m. – 5:00 p.m. |
| Thursday | 9:00 a.m. – 5:00 p.m. |
| Friday | 9:00 a.m. – 5:00 p.m. |
| Saturday | Closed |
| Sunday | Closed |