Industrial HVAC Equipment for Commercial Needs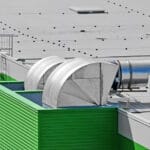 Alliance Comfort Systems provides industrial air-conditioning systems for commercial buildings. We understand that the needs of commercial establishments are different. Furthermore, our company realizes that the demand for tailored applications for industrial HVAC is necessary. The fact is that the temperature control equipment used in commercial facilities is complex. Since working with commercial air conditioners can be complicated, hiring an industry expert for the service is recommended. Reliable air-conditioning systems offer the end-user many advantages. Also, expert service offers the best result for large industrialized units. After all, Alliance Comfort Systems is an authority on many aspects of HVAC.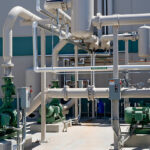 Industrial HVAC equipment can include large systems as well as smaller components. Spare parts are typically reliable but may need repair or replacement as time wears on. The best way to reduce damage to industrial HVAC systems is through frequent maintenance. Also, the air-conditioning systems used in high-traffic facilities may fail due to a lack of expert support. 
Industrial HVAC Equipment Solutions
Industrial HVAC materials offer the end-user an extraordinary range of possibilities.  Indeed, temperature control plays an important role in the profitability of plants. Commercial HVAC systems can be exhausted due to heavy use. Also, industrial HVAC systems contain large amounts of liquid, pressure, and electricity. 
Maintenance of industrial heating and cooling systems.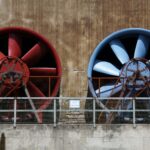 At Alliance Comfort Systems, service technicians are available around the clock to answer service calls. In fact, we offer a wide range of maintenance options for HVAC systems. Also, our service categories cover a wide range of skills. Service options available to commercial clients include chiller repair, air-conditioning rentals, boiler repair, and service, as well as mobile cooling. Also, we offer equipment and partial solutions for a variety of facilities such as government buildings, schools, medical practices, clinics, and dining facilities. 
We are aware that every commercial establishment is unique. As a result, we provide custom equipment options. Companies need a tailor-made choice because they are changing rapidly. In summary, as experts in HVAC, we can offer tailor-made solutions that meet your needs. 
Alliance Comfort Systems can help you whether or not you need a service for a current or future issue. We focus on providing our customers with the best industrial heating and cooling equipment. In fact, we can meet the needs of service, maintenance, repair, and emergency.
Contact us to find out how we can help with the industrial heating and cooling supply.