Selected points for this article
hide
Industrial HVAC Service for Facilities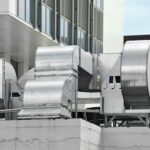 Our accredited service experts are at your disposal 24 hours a day to answer your questions about industrial HVAC service. We offer a wide range of possibilities: boiler installation, repairs to refrigerators, and rental.  Our focus is on all facets of HVAC.  In fact, we provide industrial HVAC services for buildings that include government facilities, centers, educational institutions, health care facilities, and industrial facilities.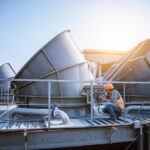 Alliance Comfort Systems provides industrial HVAC service for larger and smaller facilities.    We realize that the demands of industrial plants are rather extensive.   Temperature control systems that could be used in factories are usually complex and require special capabilities. Even though the advantages of trustworthy air components are unmistakable, maintenance of the equipment requires professional care. Alliance Comfort Systems can support growing businesses with industrial HVAC services for buildings throughout the year. 
Our capabilities enable us to respond to the challenges that facilities face in handling heating, cooling, and ventilation systems. In a commercial environment, air conditioners can wear out. Because of the wide range of substances that flow through a unit, they are prone to damage.
Custom Industrial HVAC Solutions
Since we know that companies are different, we now offer you opportunities to get custom-made equipment. Adaptations today can be an essential prerequisite for changing rapidly and looking for additional ways to get the job done.  Furthermore, we are specialists in the execution of automation for all these conveniences.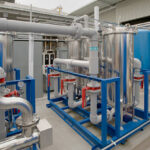 If you need equipment to complete a current venture or maybe an upcoming project, Alliance Comfort Systems can help you.  We strive to supply our customers with high-quality industrial HVAC products, along with supplies that meet the requirements of support, conservation, repair, and supplementary temperature control.
HVAC equipment used in industrial centers can develop performance problems after a while. Performance problems with a heating and cooling unit should be quickly remedied with a service technician's help. 
Preventive maintenance is a way to prevent serious damage to heating and cooling systems. Maintenance programs are customizable and adaptable to the needs of facilities, including budgets. Technicians from Alliance Comfort Systems can monitor the condition of the equipment and create status reports. 
Also, the industrial HVAC service offers users a wide range of options.   Facilities can rely on the device to provide a cozy and comfortable environment. Still, they are actually used in a similar way to keep the heat of their devices, products, and supplies together and achieve additional benefits that make the items safe.
Ask for our industrial air-conditioning services. Contact us.
Address
7200 Distribution Dr, Louisville, KY 40258
Phone: (502) 384-8500 Email:
[email protected]
Opening Hours
| | |
| --- | --- |
| Monday | 9:00 a.m. – 5:00 p.m. |
| Tuesday | 9:00 a.m. – 5:00 p.m. |
| Wednesday | 9:00 a.m. – 5:00 p.m. |
| Thursday | 9:00 a.m. – 5:00 p.m. |
| Friday | 9:00 a.m. – 5:00 p.m. |
| Saturday | Closed |
| Sunday | Closed |