Selected points for this article
hide
Louisville Kentucky Mobile Cooling Equipment Support for Facilities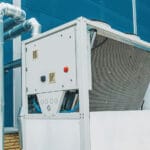 Short-term air-conditioning needs can be filled with Louisville Kentucky mobile cooling equipment support through Alliance Comfort Systems. Industrial plants and commercial facilities rely on Louisville Kentucky mobile cooling for a wide range of tasks. Mobile equipment is an economical alternative that is rather cost-friendly for businesses. 
The service experts at Alliance Comfort Systems deliver over 2,000 years of experience to every client. Because we have a professional breadth of knowledge, we have established stronger relationships with Louisville Kentucky mobile cooling suppliers. As a result, we can provide a great selection of Louisville Kentucky mobile cooling equipment support, and more for commercial and industrial customers. The fact of the matter is that we are a reliable source for commercial and industrial HVAC equipment solutions.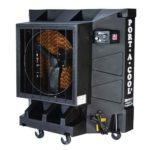 Regardless of whether your task is short-term or long-term, we can help. Alliance Comfort Systems is positioned to source Louisville Kentucky mobile cooling supplies from reputable suppliers. While it is true that the application drives the need for equipment, we handle both large and small capacity systems. Our service experts will work with you to navigate complicated part numbers and more. 
Capable Louisville Kentucky Mobile Cooling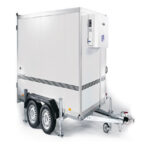 Portable cooling materials can be discovered with ease. First, consider contacting an HVAC expert with a strong reputation and favorable past performance. Consider the application, length of use, placement, and cost. Furthermore, it is necessary to maintain a budget because HVAC systems are an investment. The same holds for rental systems or portable cooling units. 
The reality is that portable cooling units vary by design and also cost. Sticking to a budget will help facility managers to save funds while choosing an ideal unit. Additionally, based on the project, it is a must to determine what features should be included. Defining performance expectations will also make the process of choosing the right system easier. 
Portable cooling systems are versatile. Even though portable systems are reliable, they still demand inspections and maintenance. As an enhancement, we do provide the option to invest in preventative maintenance plans. The plans are a wise investment as they extend the life of portable units. Additionally, end-users will appreciate access to seasonal service, predictive maintenance, and status updates.
If you are pursuing a trustworthy approach to cooling, then look no further than Alliance Comfort Systems. We are a seasoned experts with time in the field to lend. The service professionals at Alliance Comfort Systems are on-call to handle requests for portable cooling equipment, service, parts, and more. 
Contact us to ask about how we can help with your cooling requirements.  
Address
7200 Distribution Dr, Louisville, KY 40258
Phone: (502) 384-8500 Email:
[email protected]
Opening Hours
| | |
| --- | --- |
| Monday | 9:00 a.m. – 5:00 p.m. |
| Tuesday | 9:00 a.m. – 5:00 p.m. |
| Wednesday | 9:00 a.m. – 5:00 p.m. |
| Thursday | 9:00 a.m. – 5:00 p.m. |
| Friday | 9:00 a.m. – 5:00 p.m. |
| Saturday | Closed |
| Sunday | Closed |