Industrial Needlepoint Bipolar Ionization Solutions for Commercial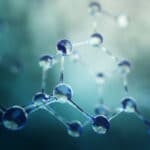 Industrial and commercial buildings use cooling and heating devices to keep temperatures comfortable. Industrial Needlepoint bipolar ionization solutions help to maintain the performance of air units.  Another facet of HVAC is its clean atmosphere. Clean air standards continue to evolve. Nevertheless, bipolar ionization is a technique that's being integrated into HVAC systems on a wider scale. The process has been in use for decades and is gaining momentum due to current concerns about disease spread by commercial institutions.
Industrial Needlepoint Bipolar Ionization for HVAC Equipment
Industrial Needlepoint bipolar ionization solutions are intricate. The technology encompasses atoms and molecules, plus free radicals.  With this method, we purify the air circulating through industrial and industrial centers through a ventilation system. This occurs when an atom or molecule receives a feed radical by removing a hydrogen bond. Industrial Needlepoint bipolar ionization forwards energy to neutralize contamination, which could be observed within a ventilation unit. Furthermore, the ions have effectively reached a large number of elements observed in a ventilation system. Researchers have discovered that this practice effectively inactivates harmful pathogens such as viruses, bacteria, and even mold. 
A commercial HVAC system is effective in combating pollutants at the source by Industrial needlepoint bipolar ionization. As air circulates, air conditioners are susceptible to unwanted particles such as pollutants. Residents of a plant would then be exposed to the harmful effects of the contamination. As a result, exposure can lead to flu, the common cold, or other serious diseases transmitted through the air. Most importantly, buildings need a clean, breathable atmosphere to stay safe. All of the air circulating through an HVAC system should be processed to reduce disease spread, but more.
Service for HVAC Systems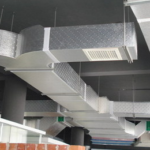 Our service technicians can add our distinctive air purification system to your HVAC system. Our radical solution offers numerous advantages that are most appropriate when considering that company owners' and facility managers' concerns face each other in an ever-changing environment.
 First and foremost, you can assume that our technologies will reduce the circulation of outside air in your plant. Outdoor air exposes the room air to dangerous microorganisms. Also, the susceptibility to outside air impedes temperature control within a building. A reduction in temperature control inevitably leads to serious problems such as excessive humidity, spores, mold, and, as a result, bad smells.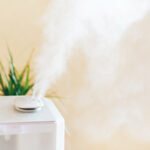 Mold in commercial structures poses a health risk. Germs circulating through a ventilation system can have serious health consequences that make residents ill. An extended exposure can have the most serious consequences for critical organs like the lungs.  Industrial Needlepoint bipolar ionization solves the mold issue by controlling its growth. Mold can not only cause illness but can also be responsible for property damage if left untreated. A proper ventilation system with the right tools reduces viruses and mold, in addition to the odors associated with germs.
Contact us to learn about bipolar ionization services with needlepoint for HVAC.
Address
7200 Distribution Dr, Louisville, KY 40258
Phone: (502) 384-8500 Email:
[email protected]
Opening Hours
| | |
| --- | --- |
| Monday | 9:00 a.m. – 5:00 p.m. |
| Tuesday | 9:00 a.m. – 5:00 p.m. |
| Wednesday | 9:00 a.m. – 5:00 p.m. |
| Thursday | 9:00 a.m. – 5:00 p.m. |
| Friday | 9:00 a.m. – 5:00 p.m. |
| Saturday | Closed |
| Sunday | Closed |