Selected points for this article
hide
Install Louisville Kentucky Bipolar Ionization Devices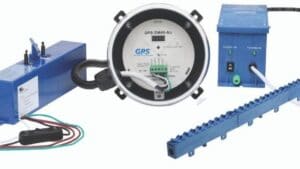 Louisville Kentucky Bipolar ionization for commercial air systems is a useful tool for eliminating viruses. The process also kills bacteria, mold, and mildew, as well as foul odors. The measure can be implemented to stop outbreaks within facilities by using the ventilation system. Louisville Kentucky Bipolar ionization renders germs inactive through a complicated atom division; by creating free radicals, the bipolar process of ionization targets free radicals and destroys a critical hydrogen bond within pathogens. Without a necessary hydrogen bond, pathogens cannot cause infection.
By examining Louisville Kentucky bipolar ionization for commercial air systems, it was determined that the process kills germs like the common cold virus and many others. Pathogens such as the norovirus, flu, and legionella are also eliminated by Louisville Kentucky bipolar ionization. Alliance Comfort Systems provides Global Plasma with an effective solution against viruses for HVAC systems.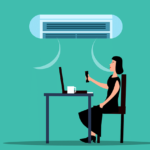 Global Plasma is a device that is added to forced HVAC systems. The technology handles viruses by killing them as air flows through a ventilation system. The treatment targets both airborne and surface germs. Additionally, Global Plasma was found to have a kill rate of about 99%. The treatment method for commercial air units might provide a solution to the coronavirus and COVID-19.
Since the coronavirus is affecting facilities, building managers and leaders seek ways to improve air quality while also reducing germ spread. The occupants in a building work together in close quarters for hours per day, thus increasing exposure risk. Where common sense practices fall short, Global Plasma can supplement antiviral activities.
Louisville Kentucky Bipolar Ionization Service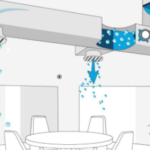 Several facilities benefit from Louisville Kentucky bipolar ionization service. Facilities that require sanitized environments like hospitals and clinics use Global Plasma for better air quality. Schools, office buildings, and warehouses also enhance HVAC systems with Global Plasma to reduce harmful contaminants exposure. Exposure to outdoor air is controlled by technology as well. Outdoor air introduces VOCs or volatile organic compounds. VOCs contribute to illnesses in building occupants as the result of extensive exposure.
Global Plasma offers additional benefits for facilities that implement the technology. The service improves air-conditioning efficiency so that companies use less energy to produce cool air. Commercial and industrial facilities trust Alliance Comfort Systems as an industry expert. Not only do clients look for air quality tools, but they also choose the best in HVAC equipment parts and service year-round. With technicians on-call 24/7, Alliance Comfort Systems is available to answer the call and respond with helpful commercial HVAC solutions.
Address
7200 Distribution Dr, Louisville, KY 40258
Phone: (502) 384-8500 Email:
[email protected]
Opening Hours
| | |
| --- | --- |
| Monday | 9:00 a.m. – 5:00 p.m. |
| Tuesday | 9:00 a.m. – 5:00 p.m. |
| Wednesday | 9:00 a.m. – 5:00 p.m. |
| Thursday | 9:00 a.m. – 5:00 p.m. |
| Friday | 9:00 a.m. – 5:00 p.m. |
| Saturday | Closed |
| Sunday | Closed |