Selected points for this article
hide
Commercial Boiler Service for Complex Facilities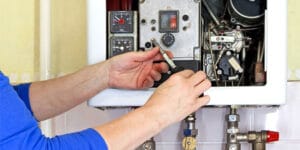 Commercial boiler service issues affect extensive facilities regularly. Because large buildings require more energy from heating systems, wear is typical. Boilers play an essential role in delivering heat to facilities. Furthermore, commercial boilers provide hot water to various parts of a building. Since commercial buildings rely heavily on heating units, Commercial boiler service is necessary if a machine is not working correctly. Alliance Comfort Systems is an expert on HVAC and can provide Commercial boiler service on demand for commercial facilities.
Broken boilers lead to lost time, productivity and money. When boiler service is delayed, the cost to repair will rise as problems worsen. Boilers in commercial buildings experience common issues that can quickly be addressed by a field expert. Commercial boiler service issues do not have to shut down an entire facility. With the right measures, a facility will have reliable boiler performance year-round. Considering the expertise of Alliance Comfort Systems, commercial clients will have a trusted partner in HVAC care.
Boilers require service regularly. In fact, it is less costly for facilities to undergo maintenance on a consistent schedule than to pay for expensive repairs. One of the benefits of boiler service is that it extends the life of a unit. New boiler installations are expensive for facilities looking to save on operational costs.
Commercial Boiler Service Benefits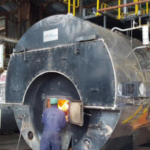 A service technician with Alliance Comfort Systems works with customers to determine the best service course for a heating unit. Commercial facilities will benefit from regular maintenance such as preventative maintenance. Preventative maintenance is an affordable way to monitor heating systems. An experienced service technician can provide status updates and detect issues with relevant equipment. Moreover, preventive care helps end-users understand the state of the heating equipment. Commercial Boiler service options under preventative maintenance programs will provide a vast assortment of activities.
Boilers indicate a need for repair by making a series of noises. A boiler makes noises such as knocking or whistling, indicating that boiler service is needed. There are numerous reasons why a unit may cause noise. A service technician can inspect a unit and determine the source of the problem. Boilers generate bizarre noises due to irregularities in pressure, the buildup of materials, and inadequate intake.
Avoiding Issues with Commercial Boilers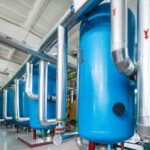 Commercial heating units must stay clean to avoid issues such as loud noises and insufficient heating. Over time, boiler parts may become covered in residue, which stops a unit from working correctly. A Commercial boiler service technician is capable of removing buildup inside of boiler parts. Boiler parts are repaired or replaced depending on the unique situation. Regardless, choosing to hire an expert will ensure that heating systems are free from blockages so that they can heat a property.
Alliance Comfort Systems is an industry expert with time in the field. With commercial and industrial HVAC experience, the company provides a vast range of services and parts equipment for facilities. Customers from all industry sectors rely on the expertise of Alliance Comfort Systems. Commercial boilers are a large part of an operation. With adequate care, the heating units continue to deliver comfortable temperatures and hot water when required. Discover the benefits of commercial services for boilers through Alliance Comfort Systems.
Address
7200 Distribution Dr, Louisville, KY 40258
Phone: (502) 384-8500 Email:
[email protected]
Opening Hours
| | |
| --- | --- |
| Monday | 9:00 a.m. – 5:00 p.m. |
| Tuesday | 9:00 a.m. – 5:00 p.m. |
| Wednesday | 9:00 a.m. – 5:00 p.m. |
| Thursday | 9:00 a.m. – 5:00 p.m. |
| Friday | 9:00 a.m. – 5:00 p.m. |
| Saturday | Closed |
| Sunday | Closed |