Choosing Commercial Chiller Rental Equipment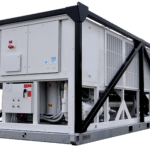 Commercial chiller rental options are available to a range of businesses. The cooling systems have applications in facilities such as warehouses, hospitals, and schools. Commercial Chiller rental solutions provide a short-term response to severe issues such as system outages. Because facilities depend on cooling year-round, unexpected problems call for temporary cooling. Chillers are not only used for urgent cooling needs; they are also applied to short-term projects. With Alliance Comfort Systems, rental units are supported by installation and service. The fact is that investing in an entirely new cooling unit is costly, so renting a system, in many cases, is cost-effective.
Commercial chillers are durable, but experience wears like any other heavy machinery. In commercial establishments, the cooling systems break or malfunction due to stress. Faulty components that are not repaired quickly may lead to system outages. Broken chillers cause a facility to slow down or shut down, which results in lost profits. Companies can save on unexpected losses by investing in a temporary solution like a Commercial  chiller rental. Commercial Chiller rental options through Alliance Comfort Systems are numerous due to access to selection.
Alliance Comfort Systems works with a large distributor network to deliver the top brands in HVAC. Furthermore, clients can enjoy access to budget-friendly solutions as well as customizable options. Chillers are deployed in several facilities that cover many industries. Because facilities depend on chillers to function without error, a faulty unit harms a business. Alliance Comfort Systems delivers commercial chiller rental options that cover all capacities.
Commercial Chiller Rental Maintenance and Support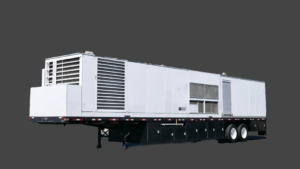 Chillers require upkeep to maintain satisfactory performance. A service technician is equipped with the tools needed to ensure that chillers are up to date. Commercial Chiller rental equipment also needs to be maintained for the duration of its deployment. Chillers may malfunction because of overuse or user error. Routine care is required to ensure that chillers do not break down. Unexpected system failures are not only inconvenient for facilities but costly to repair.
Alliance Comfort Systems supports Commercial chiller rental equipment with not only maintenance but parts as well. The components of a chiller need replacement or repair if they become worn. The elements of a system that need repair include fans, tubes, lines, pumps, compressors, and motors, to name a few. Through the distributor network, Alliance Comfort Systems can source parts for repair or replacement. Clients in need of components now have a reliable company to source equipment.
Preventing Damage to Chillers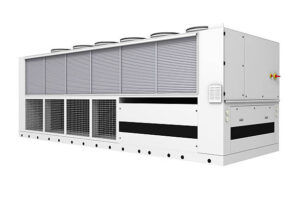 Predictive maintenance is helpful for chillers. Service technicians inspect units regularly to ensure that they are meeting or exceeding performance standards. Predictive maintenance is performed ahead of issues as a preemptive measure. Preventative maintenance programs include options such as predictive maintenance, monitoring, seasonal updates, and more. Since rental air-conditioning units are still a large investment, maintenance schedules will reduce the impact of costly repairs. Explore the rental equipment options available through Alliance Comfort Systems.
Address
7200 Distribution Dr, Louisville, KY 40258
Phone: (502) 384-8500 Email:
[email protected]
Opening Hours
| | |
| --- | --- |
| Monday | 9:00 a.m. – 5:00 p.m. |
| Tuesday | 9:00 a.m. – 5:00 p.m. |
| Wednesday | 9:00 a.m. – 5:00 p.m. |
| Thursday | 9:00 a.m. – 5:00 p.m. |
| Friday | 9:00 a.m. – 5:00 p.m. |
| Saturday | Closed |
| Sunday | Closed |