Selected points for this article
hide
Supplies for Louisville HVAC Equipment Rental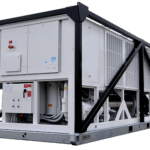 Alliance Comfort Systems provides Louisville HVAC equipment rental for a range of applications. Industrial and commercial air-conditioning units are an economical way to achieve cooling on a short-term basis. Although most facilities already have an air-conditioning system,  Louisville HVAC equipment rental for temporary applications is necessary. Alliance Comfort System not only provides equipment for clients but parts and services as well.
Louisville HVAC equipment rental options fulfill many needs across various industries. Rental units provide convenient cooling on-demand along with selection and service. Renting a heating and cooling unit is a cost-effective method for delivering comfortable air in facilities. Furthermore, heating and cooling equipment may be used indoors or outside. Companies choose to rent temperature control systems as backup cooling systems for emergencies, repair, and events.
Industrial plants and commercial buildings cannot afford to have HVAC units go down. Because large buildings need temperature control for comfort and productivity, broken components must be fixed with haste. Facilities stand to lose additional profits due to air-conditioning units malfunctioning. Additionally, the cost to repair significant breaks is even more expensive for facilities.
Supplemental Air with Louisville HVAC Equipment Rental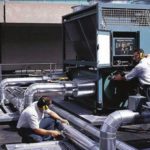 Equipment degradation is one of the primary reasons why facilities choose to deploy Louisville HVAC equipment rental for temporary applications. In the event of an emergency, the short-term air-conditioning unit keeps facilities operating without closure, and as a result, fewer profits are lost with this.
Heating and cooling units are also procured for limited projects. Construction sites employ HVAC equipment to perform required jobs. HVAC equipment is customizable to fit a range of projects. Commercial and industrial clients will discover that Alliance Comfort Systems offers a great selection of equipment from the industry's leading brands.
Renting equipment from Alliance Comfort Systems means that clients will meet temperature control needs with viable solutions. HVAC equipment is an affordable option that is suitable for all budgets. Even for companies that have a tighter budget, renting heating and cooling units is a great choice. Industrial plants and commercial centers seeking successful options for cool air should consider working with Alliance Comfort Systems.
Service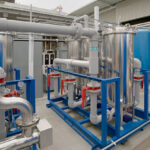 In addition to supplying quality Louisville HVAC equipment rental supplies, Alliance Comfort Systems also provides services for industrial and commercial facilities. With access to parts from well-known HVAC brands, clients source parts for small and large projects. Because of a strong distributor network, Alliance can reduce the wait times for equipment and features that are needed for repairs. Air conditioning rental does not have to be a challenging experience. Consider choosing Alliance Comfort Systems as a knowledgeable source for materials for temporary cooling projects and more.
Address
7200 Distribution Dr, Louisville, KY 40258
Phone: (502) 384-8500 Email: ACS.receptionist@AllianceComfortSys.com
Opening Hours
| | |
| --- | --- |
| Monday | 9:00 a.m. – 5:00 p.m. |
| Tuesday | 9:00 a.m. – 5:00 p.m. |
| Wednesday | 9:00 a.m. – 5:00 p.m. |
| Thursday | 9:00 a.m. – 5:00 p.m. |
| Friday | 9:00 a.m. – 5:00 p.m. |
| Saturday | Closed |
| Sunday | Closed |
Louisville