Purchase Louisville KY HVAC Parts for Commercial Units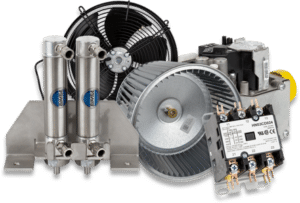 Air conditioning provides a comfortable atmosphere for building occupants. Louisville KY  HVAC parts equipment for commercial HVAC aids service technicians with repair projects. Heating, ventilation, and cooling equipment require service regularly. Factory-trained field technicians handle service in complex buildings. Alliance Comfort Systems supports commercial and industrial clients with maintenance and service needs in facilities.
Locating Louisville KY HVAC parts equipment for commercial use is challenging. Working with an established parts supplier will save time sourcing equipment. Heating and cooling units are not just for providing cool air. The equipment is used to maintain breathable air. Breathable air is clean air. Clean air is free from pollutants, which cause health hazards for the occupants of a building. Commercial this helps to ensure that air-conditioning systems function correctly.
A field-trained service technician can work with commercial clients to install this for complex units. Furthermore, service technicians have access to equipment that can be used to identify potential problems quickly. Because air-conditioning systems face heavy use in facilities, parts eventually break. Even though parts experience wear, this does not mean that the aids unit stops working. HVAC systems continue to operate with broken components, but the performance may be degraded.
Louisville KY HVAC Parts and Efficient Energy Use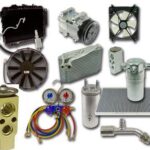 Additionally, failing to address broken parts in an air-conditioning unit will lead to expensive repairs. The longer that smaller repair issues go unattended, the more serious the problems will become. Moreover, HVAC systems should be repaired because when the components are broken, they use more energy. High energy use is costly for extensive facilities. Heating and cooling systems are designed to be efficient. Without adequate maintenance, HVAC units cannot deliver efficient performance for facilities.
Because buildings depend on efficient performance from air-conditioning, a technician must monitor critical elements. Since HVAC units depend on many different parts to work in harmony, a single issue with one part may cause a significant breakdown eventually. Below are some of the components that may require repair or replacement with Louisville KY HVAC parts from Alliance Comfort Systems.
Components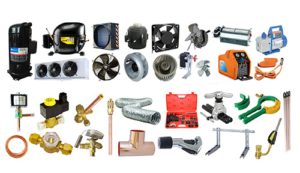 HVAC units include parts such as a condenser, which is the central component of a company. The condenser is responsible for turning liquids into vapor and transferring the material through an entire system. Another part that needs replacement is the thermostat. A thermostat is a trigger device that kick-starts a unit to provide the required air temperature.
Heating and Air conditioning systems include items such as vents, heat exchangers, and furnaces. All of the above items play a vital role in the performance of an HVAC unit. Because each of the items has a unique position in the process of generating heat or cool air, they should be monitored by a technician regularly.
Alliance Comfort Systems is an HVAC expert with field experience in commercial and industrial units. Clients from all industry sectors trust Alliance Comfort Systems with quality parts and excellent service for complex units. Learn more about how the service experts at Alliance Comfort Systems can help with commercial units' upkeep.
Address
7200 Distribution Dr, Louisville, KY 40258
Phone: (502) 384-8500 Email:
[email protected]
Opening Hours
| | |
| --- | --- |
| Monday | 9:00 a.m. – 5:00 p.m. |
| Tuesday | 9:00 a.m. – 5:00 p.m. |
| Wednesday | 9:00 a.m. – 5:00 p.m. |
| Thursday | 9:00 a.m. – 5:00 p.m. |
| Friday | 9:00 a.m. – 5:00 p.m. |
| Saturday | Closed |
| Sunday | Closed |