Selected points for this article
hide
Industrial Boiler Repair for Large Buildings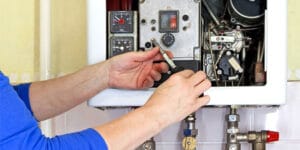 Industrial boiler repair problems are typical at complex facilities. Since complex buildings use more energy to provide heating, broken parts are not unusual. Heating systems play a critical role in facilities to deliver warm air and hot water. Additionally, industrial plants depend on high temperatures to carry out manufacturing processes. Because facilities depend on boilers' hot air to function, Industrial boiler repair is needed when a system is malfunctioning. Alliance Comfort Systems is a leader in HVAC. The industry expert provides on-demand Industrial boiler repair for industrial plants and commercial centers.
Faulty boilers cause facilities to lose profit and productivity. Furthermore, Industrial boiler repair delays result in added expenses for facilities—heating units inside complex industrial face routine problems that can be repaired by a service technician. Industrial boiler repair problems do not need to render a facility helpless. Using the right procedures, an industrial plant can trust heating operations without fail. Alliance Comfort Systems is an expert in HVAC servicing industrial clients with genuine care.
Heating units need to be serviced often. Furthermore, it is more cost-effective for buildings to include scheduled maintenance in care plans. Maintenance is less expensive than unexpected repairs. Additionally, Industrial boiler repair prolongs a unit's life cycle. Since having brand new units installed is not typically preferred, industrial facilities ultimately save money on operating expenses for HVAC.
Industrial Boiler Repair Advantages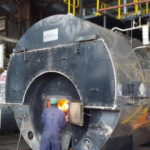 HVAC experts at Alliance Comfort Systems help clients find the best method of care for an industrial system. Industrial facilities will gain advantages with scheduled maintenance. Preventative service is a cost-effective method for monitoring boilers. Furthermore, service technicians offer updates on performance through comprehensive reporting. Service experts can predict Industrial boiler repair issues and address them as required. As a result, industrial clients gain a better focus on heating units within their facilities.
Like commercial units, industrial boilers make noises to indicate that there is a potential performance problem. Noises like whistling and banging are a red flag for both end-users and service technicians. Only an industrial HVAC technician can ascertain the source of strange noises, and so inspections are recommended. Since several factors contribute to loud sounds in a boiler, getting an expert opinion is recommended.
Avoid Problems with Industrial Boiler Systems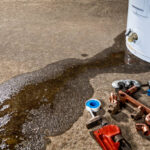 Industrial facilities can avoid problems with a heating performance by maintaining clean units. Inadequate heating is another indicator that Industrial boiler repair is needed. Service technicians are trained to clean vital elements of a boiler so that the system can run adequately—residue buildup results in clogged lines, issues with pressure, and severe damage. Selecting a field expert to maintain clarity in boilers is an ideal option.
Alliance Comfort Systems is a leader in HVAC. Having gained experience working with industrial and commercial clients, the service provider delivers a broad range of services to industrial end-users. Clients from a myriad of facilities rely on the knowledge from Alliance Comfort Systems for long-term planning. The fact remains that industrial facilities depend on boilers to function correctly. Choosing service options through a reliable provider like Alliance Comfort Systems provides extensive benefits. Learn more about the service options available to commercial clients with Alliance Comfort Systems.
Address
7200 Distribution Dr, Louisville, KY 40258
Phone: (502) 384-8500 Email:
[email protected]
Opening Hours
| | |
| --- | --- |
| Monday | 9:00 a.m. – 5:00 p.m. |
| Tuesday | 9:00 a.m. – 5:00 p.m. |
| Wednesday | 9:00 a.m. – 5:00 p.m. |
| Thursday | 9:00 a.m. – 5:00 p.m. |
| Friday | 9:00 a.m. – 5:00 p.m. |
| Saturday | Closed |
| Sunday | Closed |