Obtain Industrial HVAC Services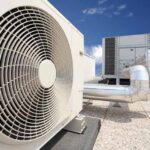 Alliance Comfort Systems is a trusted resource for industrial HVAC services for plants. Heating and cooling units play an essential part in keeping facilities comfortable. Furthermore, industrial air systems provide better air quality while also protecting valuable assets. Extreme conditions can cause damaged merchandise and equipment, which is why industrial HVAC services are significant for facilities. Professional upkeep is needed to ensure that the equipment in a facility functions appropriately.
Industrial customers can rely on Alliance Comfort Systems' support for heating, ventilation, and air-conditioning needs. Not only does Alliance provide industrial HVAC services, but we also offer clients parts and equipment as well. As a service provider that covers the entire region and further, we are poised to provide genuine service and quality parts.
Our service technicians offer decades of experience in handling the needs of industrial clients and commercial customers. Clients looking for reliable service from the best in the industry will be pleased to explore the range of options available for facilities. Offering on-call service year-round, industry experts deliver a wealth of knowledge for industrial HVAC services for plants.
Industrial HVAC Service and Access to Parts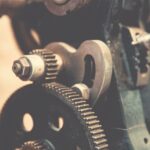 Because we deal with an extensive distributor network, we can work with clients to supply parts for maintenance and repairs. Parts access is essential for large facilities due to the role of HVAC units in profit centers. Clients choose Alliance Comfort Systems for regular inspections, urgent service, and scheduled maintenance. Since HVAC units consist of many parts, customers can select from elements of all sizes to fit equipment needs.
Expert HVAC services are beneficial for industrial establishments. The upkeep of a complex air unit is cumbersome. Since the service technicians at Alliance Comfort Systems have time in the industry, they bring their expertise from the field into each establishment. As a result, we realize the distinct needs of industrial buildings. Additionally, working with Alliance Comfort Systems with industrial HVAC services saves customers time and money.
Finding HVAC Parts with an Expert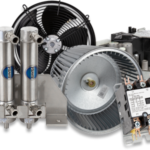 Selecting HVAC parts is challenging, but it doesn't have to be. Consulting with a knowledgeable parts expert will ensure that quality parts are sourced for a variety of needs. Access to parts from a reliable source shortens the turn-around time on repairs. Additionally, by cutting out multiple intermediaries, receiving parts is a smoother process under narrow timelines.
Choose Alliance Comfort Systems as a leader in HVAC equipment and parts for industrial applications. Explore the range of products offered as well as our service options for large facilities. Save time by working with an industry expert, Alliance Comfort systems.
Address
7200 Distribution Dr, Louisville, KY 40258
Phone: (502) 384-8500 Email:
[email protected]
Opening Hours
| | |
| --- | --- |
| Monday | 9:00 a.m. – 5:00 p.m. |
| Tuesday | 9:00 a.m. – 5:00 p.m. |
| Wednesday | 9:00 a.m. – 5:00 p.m. |
| Thursday | 9:00 a.m. – 5:00 p.m. |
| Friday | 9:00 a.m. – 5:00 p.m. |
| Saturday | Closed |
| Sunday | Closed |