Limited Louisville Kentucky Mobile Cooling Requirements Met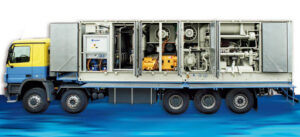 HVAC units do not always have to be a permanent fixture. Temporary air-conditioning needs are also met with Louisville Kentucky mobile cooling equipment. Louisville Kentucky Mobile cooling offers many benefits for providing temperature control in or outside of facilities. Commercial and industrial customers demand portable cool air solutions for projects that are short-term. Louisville Kentucky mobile cooling equipment is an affordable alternative that is specifically designed to meet the needs of limited requirements. Although portable cooling for short-term projects requires fewer commitments, the equipment is still very reliable for end-users.
Louisville Kentucky Mobile cooling equipment for limited projects is an ideal option for facilities because it is flexible. Furthermore, the equipment can provide supplemental air during unexpected circumstances like a power outage. Additionally, portable cooling machines are used for construction sites and outdoor events with substantial gatherings. There are numerous scenarios in which mobile air-conditioning may be applied; therefore, it is worth considering for businesses.
Clients who prefer temporary cooling solutions enjoy the mobile units because they are portable. The equipment which comes mounted on trailers can be moved from one location to another easily. Because the units are available in different capacities, clients can locate a system that is just right. Furthermore, portable air-conditioning units provide even more benefits to end-users looking for a short-term answer to temperature control.
Benefits of Louisville Kentucky Mobile Cooling Units on the Go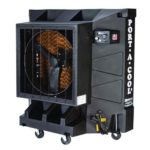 Air conditioning is used to provide regulated temperatures, but it also helps to improve the air quality. In spaces where large groups gather, portable cooling can offer cleaner air. Since the equipment is deployed in mobile hospitals, clinics, and emergency shelters, air purification is a plus. Alliance Comfort Systems is capable of offering various cooling equipment for short-term projects with enhanced features.
When it comes to choosing the right system for Louisville Kentucky mobile cooling, Alliance Comfort Systems provides a wide variety for clients. Both industrial and commercial customers will have access to equipment from the top brands in HVAC. Furthermore, there are options available to suit any budget. Additionally, the temporary cooling equipment is backed by expert service from field technicians.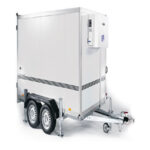 Looking for portable cooling units from the best brands in HVAC? Look no further than Alliance Comfort Systems. As an HVAC service provider and equipment supplier, we deliver the industry's biggest names through a vast network of distributors. Clients in search of custom solutions will also be pleased to know that Alliance Comfort Systems delivers.
Portable cooling solutions vary in size. The equipment may be placed in smaller spaces or cover more extensive areas depending on end-user requirements. However, finding the best model is ideal with the help of an equipment expert like Alliance Comfort Systems. Service experts at Alliance understand the distinct needs of industrial plants and commercial buildings. As a result, customers will find quality equipment backed by genuine service. Discover how Alliance Comfort Systems can help with temporary cooling needs for HVAC.
Address
7200 Distribution Dr, Louisville, KY 40258
Phone: (502) 384-8500 Email:
[email protected]
Opening Hours
| | |
| --- | --- |
| Monday | 9:00 a.m. – 5:00 p.m. |
| Tuesday | 9:00 a.m. – 5:00 p.m. |
| Wednesday | 9:00 a.m. – 5:00 p.m. |
| Thursday | 9:00 a.m. – 5:00 p.m. |
| Friday | 9:00 a.m. – 5:00 p.m. |
| Saturday | Closed |
| Sunday | Closed |