Industrial Boiler Service Options for Commercial Buildings.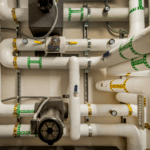 Industrial Boiler service options may be needed if a heating system is not functioning correctly. Alliance Comfort Systems provides expert maintenance for commercial and industrial plants. Industrial Boiler service technicians at Alliance Comfort Systems have decades of know-how. Also, our heating and cooling experts are specially trained and experienced in practical applications. We recognize the unique aspects of boiler operation and commercial heating and cooling. Alliance Comfort Systems also offers various Industrial boiler services, including repair, maintenance, and spare parts. 
A defective boiler in a commercial plant should be handled with care. Broken heating systems require immediate attention, as they can negatively affect a plant's productivity. Also, the selection of industrial boiler service options offers a preventive response to avoid problems in the future. If a consumer that Industrial boiler service is necessary, they should first consult a professional service provider from Alliance Comfort Systems.
The reality is that not all signals point to an urgent need for maintenance. However, caution is always required when heating problems arise. Heating and refrigeration technicians are available 24 hours a day for calls. Our service technicians are on-site to react promptly to calls for Industrial boiler service. Defective air-conditioning systems also contribute to an unpleasant system. Productivity can be impaired if a building is uncomfortable. Also, ongoing performance problems in heating systems lead to higher energy consumption.
Industrial Boiler Service Reliability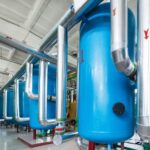 Finding a reliable Industrial boiler service expert shouldn't be a difficult task. When our customers choose Alliance Comfort Systems as their Industrial boiler service provider, they have entered into a partnership with an industry expert. Alliance Comfort Systems service technicians are factory-trained SMEs. As a company, we have established valuable relationships with HVAC manufacturers and dealers to obtain high-quality equipment. We work with the leading brands in the heating and cooling market. Furthermore, our service technicians are experienced to manage difficult projects.  Lastly, our firm connection to leading brands in the industry allows us access to the most important boiler parts. 
Business centers need boilers to function properly. The air-conditioning ensures comfort. Also, boilers are primarily used to regulate temperature. Heating mechanisms can be applied to plants, production, manufacturing, and other important business processes. 
As not all inquiries about a boiler are considered definitive, a service technician's discussion is the best approach. Finally, we offer preventive care of boilers for long-term maintenance purposes. This is why we create preventive maintenance plans for commercial and industrial customers. 
Factory-trained experts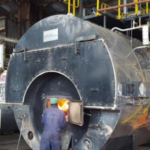 Technicians from Alliance Comfort Systems can carry out the boiler repair on schedule. Our Industrial boiler service experts collect relevant information about the equipment and report on possible performance problems. Furthermore, service technicians perform predictive maintenance to eliminate potential problems at an early stage. The truth is that preventive maintenance plans for commercial heating are a smart investment. 
Contact Alliance Comfort Systems to see how we can help improve the performance of your commercial HVAC systems. We are the leader in the HVAC industry in the region and beyond. Please have a look at our service capabilities and ask for some of our preventive maintenance measures. 
Contact us to find out more about Industrial commercial boiler care.
Address
7200 Distribution Dr, Louisville, KY 40258
Phone: (502) 384-8500 Email:
[email protected]
Opening Hours
| | |
| --- | --- |
| Monday | 9:00 a.m. – 5:00 p.m. |
| Tuesday | 9:00 a.m. – 5:00 p.m. |
| Wednesday | 9:00 a.m. – 5:00 p.m. |
| Thursday | 9:00 a.m. – 5:00 p.m. |
| Friday | 9:00 a.m. – 5:00 p.m. |
| Saturday | Closed |
| Sunday | Closed |