Selected points for this article
hide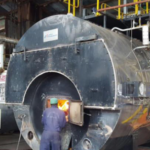 Commercial Boiler service is an essential service that needs to be performed regularly for various reasons. Alliance Comfort Systems offers quality Commercial boiler services to its clients, and it tries to help them understand what is involved in this service and why it is essential to carry it out. Alliance Comfort Systems also offers the best engineers to handle your boiler issues. So what are the benefits of commercial boiler service?
Low bills Commercial Boiler Service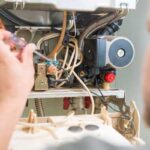 It is hard to deny that money dictates a lot of what we do. We try our best to avoid other expenses if they are not very important. A boiler does not stay new forever; it ages with time, which means its efficiency reduces. Suppose you do not service your boiler regularly.
In that case, you might end up spending more on buying new components because you would not notice when to replace worn-out parts before they ultimately make your boiler ineffective. To reduce the expenses you would incur while replacing the entire boiler or a massive energy bill that you would foot at the end of each month, Commercial boiler services are essential.
Safety Commercial Boiler Service
Safety is all we are for when it comes to boilers. It is hard to be living every day in constant fear of what would happen if you are not around to protect your loved ones. Many complications may arise from a faulty boiler; a carbon monoxide leak is very lethal and can cause life-threatening complications like brain damage. It can also cause unconsciousness, nausea, dizziness, and severe headaches, which are often mistaken for symptoms of other diseases. However, such incidents can be avoided through a Commercial boiler service.
The validity of the warranty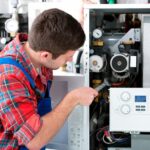 There is a warranty that comes with a boiler when you purchase it. Depending on where you made your purchase, the years of the warranty vary. But, for this warranty to be valid, you have to get your Commercial boiler serviced regularly. This means that during this period, the faults in your boiler would be repaired free of charge.
However, to recognize which flaws you have in your boiler, it is necessary to have an engineer do a Commercial boiler service for you. Consequently, this service would save money for you because the warranty takes care of the expenses. Therefore, why refuse to have a regular Commercial boiler service because you are scared of costly repairs when the key to your boiler problems is in the warranty?
For those who own buildings and have tenants occupying these buildings, the law requires them to ensure their gas appliances undergo regular maintenance and repairs. A boiler is one of these appliances. In such structures, the tenants' safety and well-being are a landlord's responsibility. Therefore, it is crucial to ensure that the boilers in that building work efficiently with no faults to avoid incidents that would land the building owners into trouble.
Regular maintenance should be taken seriously even when we do not feel the need because our boilers have been running smoothly without a hitch. We might not detect a problem by just taking one look at the boiler. Alliance Comfort Systems offers good quality Commercial boiler services and the best engineers to work on your boiler.
Contact us with questions about our services for Commercial Boiler Service.
Address
7200 Distribution Dr, Louisville, KY 40258
Phone: (502) 384-8500 Email:
[email protected]
Opening Hours
| | |
| --- | --- |
| Monday | 9:00 a.m. – 5:00 p.m. |
| Tuesday | 9:00 a.m. – 5:00 p.m. |
| Wednesday | 9:00 a.m. – 5:00 p.m. |
| Thursday | 9:00 a.m. – 5:00 p.m. |
| Friday | 9:00 a.m. – 5:00 p.m. |
| Saturday | Closed |
| Sunday | Closed |