Selected points for this article
hide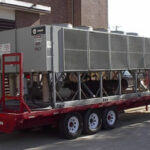 At Alliance Comfort Systems, you can rent a Louisville KY Chiller. You can combine the rental equipment with air handlers and fan coils to obtain maximum efficiency and effectiveness. These rental services can be offered in several places like storage buildings, events, offices, workspaces, temporary structures, airports, hospitals, telecom server cooling rooms, industrial process cooling, ice rinks, universities, chemical plants, and utility companies, comfort cooling, and concrete cooling in construction.
Louisville KY Chiller rental & its benefit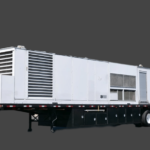 Louisville KY Chiller rental is not only limited to these areas. It is also a service offered in supplemental cooling, emergency response, industrial/specific operating conditions, food processing, process cooling, cold storage/warehousing, refinery and chemical production projects, scheduled outages, and turn-around projects, testing requirements, and standby services.
Louisville KY chiller rental equipment is built to withstand different environments; they can run in low temperatures as well. Before they are rented to the client, rentals equipment is always tested. Testing ensures that whatever we offer you at Alliance Comfort Systems is not just any other equipment but also very durable and efficient equipment that is up to standard and ensures that your needs are fully met.
The air-cooled Louisville KY chiller cooling process involves the absorption of heat from process water, and the heat is then transferred into the air. Air-cooled are most commonly used in applications where space for the units is limited, and the size of the discharged heat load is not a factor. Other features can be included in a Louisville KY chiller; some chillers might be explosion-proof, skid-mounted, and have very high voltages.
The cost of a permanent cooling unit for your business might be prohibitive, especially as a small business. A rental serves many financial benefits. Rental allows you the flexibility to change the size of your chillers unit depending on your cooling needs. You can try out chiller rental units before you decide to purchase a chiller. Rental chillers are fully covered for damage repair as well as maintenance. This saves you money should a repair be necessary.
Louisville KY Chiller rental services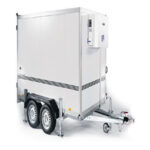 The Alliance Comfort Systems Commercial and Industrial rental Division provide 24/7 rentals and repair, maintenance, and replacement services. The rental Division can handle all your Louisville KY chiller rentals, maintenance, installation, and service needs. With over 80 years of combined field experience, our highly skilled technicians are well prepared for any repair or service challenge 24 hours a day, every day. Buy with confidence from Alliance Comfort Systems' professional rental technicians who know how to help you find the right parts. Find quality replacement parts for furnaces, heat pumps, and air conditioning systems. We stock many Louisville KY chiller rentals parts that commercial and industrial clients commonly need.
Contact us with questions about our services for Louisville KY chiller.
Address
7200 Distribution Dr, Louisville, KY 40258
Phone: (502) 384-8500 Email:
[email protected]
Opening Hours
| | |
| --- | --- |
| Monday | 9:00 a.m. – 5:00 p.m. |
| Tuesday | 9:00 a.m. – 5:00 p.m. |
| Wednesday | 9:00 a.m. – 5:00 p.m. |
| Thursday | 9:00 a.m. – 5:00 p.m. |
| Friday | 9:00 a.m. – 5:00 p.m. |
| Saturday | Closed |
| Sunday | Closed |