Selected points for this article
hide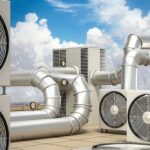 Alliance Comfort Systems aims at offering the best deals when it comes to Louisville HVAC equipment rental. At Alliance Comfort, we do not go after our clients' pockets and offer services with the highest expenses on clients without first letting them know the process that renting HVAC equipment follows. It is necessary to answer a few questions before settling on whichever rental option you decide suits your needs. Our job is to guide you to know exactly what you want and estimate costs that you would incur by answering the following questions.
Answering about Louisville HVAC Equipment Rental
First, you will have to briefly describe the need for a Louisville HVAC equipment rental for cooling or heating purposes?
You should then state the urgency of the rental; whether it is an emergency, something planned to happen on a future day, or a plan set to be implemented if something fails to happen, like a contingency. You should also state the duration of the rental.
The third question is the amount of chilling you would need. Since renting HVAC equipment is an activity that requires some spending here and there, you need to work on a budget. Knowing the tons of chilling required ensures that you find the right approximate chilling amount and avoid ending up with more or less than you needed.
It is necessary to know the area size available for the HVAC rental. You should inform the company renting their HVAC equipment to you of the actual square footage and exact location so that the professionals can determine whether the equipment's installation may hit a hurdle when the time comes to use it.
A renting company would also like to know the proximity of the area where the Louisville HVAC equipment rental would be used for the power supply. The place might be far, yet you need the equipment to be connected to a stable power supply that does not interfere with your work. This information would help the technicians at Alliance Comfort Systems get creative and think of other ways to bring the power supply to you without you having to think of another alternative or postponing your project.
It is also essential to indicate the amount of power and voltage available to enable you to budget for the costs of operation of this equipment and how much you would have to pay for the source of energy.
Finally, you are to check whether regulatory compliances are met and what observations affect the HVAC equipment you have rented.
HVAC service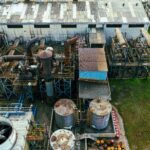 Once you have answered these questions, Alliance Comfort Systems can work on delivering your required services promptly. At times, it looks like a better option to purchase other than rent HVAC equipment. However, some benefits come with renting HVAC equipment. Like quick equipment when there is an emergency, maintenance worries are left to the Alliance Comfort Systems to look for parts to replace worn-out details of an HVAC system, and you can get the correct HVAC unit for your issues.
Among the rental services Alliance Comfort provides are heating solutions, refrigeration, power generators and distribution, heating solutions, and air conditioning.
Contact us with questions about our services for Louisville HVAC Equipment Rental.
Address
7200 Distribution Dr, Louisville, KY 40258
Phone: (502) 384-8500 Email:
[email protected]
Opening Hours
| | |
| --- | --- |
| Monday | 9:00 a.m. – 5:00 p.m. |
| Tuesday | 9:00 a.m. – 5:00 p.m. |
| Wednesday | 9:00 a.m. – 5:00 p.m. |
| Thursday | 9:00 a.m. – 5:00 p.m. |
| Friday | 9:00 a.m. – 5:00 p.m. |
| Saturday | Closed |
| Sunday | Closed |