Selected points for this article
hide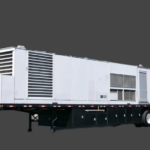 Also known as air-cooler rentals, Alliance Comfort Systems offer you a wide range of Industrial chiller rentals to choose from for all your business and home cooling needs. We are a reliable HVAC equipment provider ensuring that we meet all our customers' needs in HVAC solutions. Therefore, we provide you with our Industrial chiller rentals for supplemental temperature control, power generation, and emergency scenarios.
Suppose you are in a harsh rental environment; we purchase and modify the HVAC equipment to meet your temperature needs. Our air-cooled rentals are popularly used in areas with limited space for the unit, and the amount of heat released is not an aspect. We provide you with renting options for our air-cooled chillers, ranging from 10 tons to 500 tons.
Fast Industrial Chiller Rentals service
At Alliance Comfort Systems, we are aware of and understand the need to keep your company running at its peak performance, which is why our Industrial chiller rentals are readily available for immediate delivery. We are fast and respond promptly to your call and orders. We provide you with air-cooled and water-cooled chillers for rentals to provide you with a wide range of convenient and effective cooling options.
You can rent air-cooled systems for all kinds of HVAC comfort cooling applications, for supplemental cooling, emergency response, industrial conditions, ice drinks, process cooling, warehousing, testing requirements, and food processing, among other purposes.
The advance benefit of our Rentals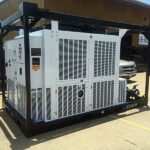 The advantages of renting our air-coolers are that they are fully covered for maintenance and damage repair. You, therefore, do not have to take care of these costs; rather, you are saving money where repair is needed. We send our qualified technicians your way if you have any repair issues immediately. You also do not have to worry about wear and tear because our Industrial Chiller rentals are fully covered under normal wear and tear.
We also provide you with customized air-coolers tailored to meet your cooling needs, given that purchasing a new air-cooler for a small business owner can be a daunting task. With our rental air-coolers, you provide your small business with its required cooling needs or the appropriate temperatures without spending a huge sum of money.
Besides, our Industrial chiller rentals will serve you several financial benefits. They allow you to change the air-coolers according to your business cooling needs, such as changing the size of your air-cooler. You also don't have to worry about absorbing the costs of the air-cooler because Alliance Comfort Systems cover maintenance.
Other benefits that you get from our air-cooled rentals include, our units being electronically powered with state-of-the-art electronic controllers for accurate reliability and functioning. Our coolers are also easy to read and make changes using the control panel, and finally, the units also have adaptive controls that keep stable temperatures under system conditions.
Alliance Comfort system is the number one cooling solution in America; we are ready 24/7. We have what you need, and our team of engineers knows how to solve your temporary or short-term cooling needs professionally. Call us today to rent your air-cooler and have us deliver it to you.
Contact us for Alliance Comfort Systems – Industrial Chiller Rentals services.
Address
7200 Distribution Dr, Louisville, KY 40258
Phone: (502) 384-8500 Email:
[email protected]
Opening Hours
| | |
| --- | --- |
| Monday | 9:00 a.m. – 5:00 p.m. |
| Tuesday | 9:00 a.m. – 5:00 p.m. |
| Wednesday | 9:00 a.m. – 5:00 p.m. |
| Thursday | 9:00 a.m. – 5:00 p.m. |
| Friday | 9:00 a.m. – 5:00 p.m. |
| Saturday | Closed |
| Sunday | Closed |