When your air conditioner breaks down or any of your ventilating or heating units fails, it reduces the level of productivity in business. Alliance Comfort system provides you with all the industrial HVAC services you need. For over decades, we have been offering you all-inclusive temperature control services for a job done right from the start to the end. Our very able and knowledgeable team will inspect your system for any leaks signs, identify any problems with electricals connections, and wiring and determine if your system has an effective thermostat operation.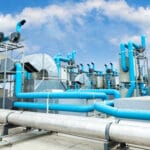 Our goal is to keep all your industrial HVAC services running smoothly and give you the best customer service and immediate response intervals to keep your business running uninterrupted. We charge different fees for your industrial HVAC services because different systems determine the service cost. For instance, having your air conditioner serviced will cost you between $75 to $200 for a simple tune-up. Extended services from Alliance Comfort Systems could attract up to about $500 for heating and cooling services. Any repairs exclusive of a standard service procedure could cost you between $50 and $150 per hour.
You need to identify warning signs that could indicate that your heating, ventilating, and air conditioning units require service or maintenance. Some of the warning signs to look out for are when your industrial space experiences extreme temperatures and when the entire system is down.
Some of the Industrial HVAC Services we provide to you are:
Professional heating, air conditioning, and ventilation services.
Server room cooling solutions
Operational testing and installation of equipment
Make-up air systems
We will install a highly efficient temperature control unit for you and modernize your control systems for energy efficiency and operational costs.
Why Choose us for your Industrial HVAC services?
At Alliance Comfort Systems, we offer you quality and high-standard services when it comes to HVAC systems. We also offer you a tailored and preventative service program using similar components for your HVAC unit. This is to ensure we maximize your unit's performance, durability, and reliability. We aim at keeping you and your employees in a comfortable environment, which you can only achieve through the right temperatures in a room.
We are dedicated to servicing you as our customer! We, therefore, provide you with unique customer service, paying attention to every detail. We also efficiently carry out our repair services and maintenance of your temperature control equipment to prolong its durability and for your building's safety.
At Alliance Comfort Systems, we know and understand that time is precious, so we respond promptly to your need. Please do not waste time; contact us, and our team of highly experienced professionals will stop by and offer you full service according to your temperature control needs.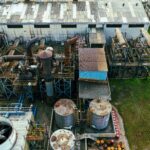 Do not let your industrial temperature control unit shut you out of business. If you have any service requests or need emergency servicing for your buildings' temperature control equipment, Alliance Comfort systems are in this with you. Call us today, tell us your need, and we will be at your service with immediate effect.
Contact us with questions about our services for Industrial HVAC Services.
Address
7200 Distribution Dr, Louisville, KY 40258
Phone: (502) 384-8500 Email:
[email protected]
Opening Hours
| | |
| --- | --- |
| Monday | 9:00 a.m. – 5:00 p.m. |
| Tuesday | 9:00 a.m. – 5:00 p.m. |
| Wednesday | 9:00 a.m. – 5:00 p.m. |
| Thursday | 9:00 a.m. – 5:00 p.m. |
| Friday | 9:00 a.m. – 5:00 p.m. |
| Saturday | Closed |
| Sunday | Closed |