Selected points for this article
hide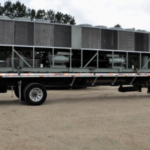 Louisville Chiller rental is a part of the HVAC system used to remove heat from a liquid through a vapor-compression or absorption refrigeration cycle. Coolers also function as the heart of any HVAC system. Alliance Comfort Systems offers you the best types of cooler for rent. We offer you water-cooled coolers that are typically very efficient than air-cooled coolers.
The advantages of a water-cooled Louisville chiller rental are that it has a quieter operation than the air-cooled system. They are also suitable for small-scale and large-scale business cooling needs. They are also available in portable means to cater to facilities with a space limit.
To keep a comfortable and productive living and working environment, Alliance Comfort Systems provides you a confined cooler rental solution for your homes or organization's temperature control, and you can rent our cooler today from any of our rental locations.
First, we take you through major parts of the cooler. The major parts of a Louisville chiller rental are the compressor, condenser, evaporator, expansion valve, power panel, control units, and water box. All these parts play different roles and are somewhat interrelated from the previous part's role.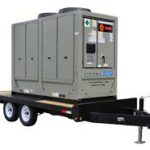 Some of the things you need to know before renting our cooler rental are as follows. First, since coolers are a central part of the HVAC systems, you need to identify the space the unit will be installed because coolers consume almost 50% of the entire electrical usage. Secondly, there are different types of Louisville chiller rental. You need to identify if you need the air or water cooler rental for your space. Finally, since cooler rentals are a huge part of your utility bills, you can increase their efficiency through regular maintenance from us, predictive maintenance, and optimization.
Why choose our Louisville Chiller rental?
Alliance Comfort Systems guarantees you a fast and immediate response from our extensive air and water cooler solutions available for rent.  Our cooler units are quiet and simple to use as they are equipped with a remote monitoring and control system. You can integrate our cooler rental with other air handlers and fan coils for optimal cooling results. We also have a low-temperature cooler with temperatures of up to -40 degrees.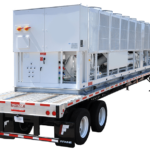 You should choose us because our dedicated team of engineers will work tirelessly to customize your cooler to fit your preference and exact cooling needs. We have a team of enthusiasts and professionals who are committed to your cooler needs. We allow you to ask questions to help us find your best solution.
We also offer you professional advice concerning the cooler you rent. Finally, our rental process is prompt and easy. We do not tire you in signing uploads of paperwork; instead, we get the paperwork ready for you, given your choice of cooler. Let us know what you need, and we will help you find the right cooler rental unit for you!
Alliance Comfort System is your right partner when searching for customized or ready-made Louisville chiller rentals. Our team will do their best to ensure your cooling solutions are met. Contact us now and have your cooler rental delivered.
Address
7200 Distribution Dr, Louisville, KY 40258
Phone: (502) 384-8500 Email:
[email protected]
Opening Hours
| | |
| --- | --- |
| Monday | 9:00 a.m. – 5:00 p.m. |
| Tuesday | 9:00 a.m. – 5:00 p.m. |
| Wednesday | 9:00 a.m. – 5:00 p.m. |
| Thursday | 9:00 a.m. – 5:00 p.m. |
| Friday | 9:00 a.m. – 5:00 p.m. |
| Saturday | Closed |
| Sunday | Closed |