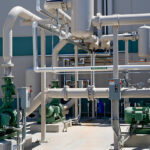 Temperature control equipment for rent, also known as Louisville Kentucky HVAC equipment rental, provides commercial and industrial air conditioning needs. This equipment fundamentally improves the way you live, work and play through the right temperatures.
Alliance comfort systems provide HVAC equipment for rent, among other rental air conditioning equipment for different scenarios. Our products range from air conditioners, boilers, coolers, heat exchangers, and dehumidifiers, among many others.
Why rent our Louisville Kentucky HVAC equipment rental
Below are some reasons that could prompt or force you to rent our Louisville Kentucky HVAC equipment rental Major reasons you can rent from us include special events. Suppose you are holding an even away from the office, there is no sense in buying a temperature control equipment because of s temporary situation. Renting comes ineffectively to ensure your guests, family, or customers are at the right temperature by renting an air conditioner from us.
Equipment failure will also lead you to rent temperature control equipment from us. This is every business owner's nightmare. However, Alliance Comfort Systems will provide all your heating and cooling rental equipment needs by responding immediately to your request. We will then execute and install the unit to ensure you don't waste more time away from work or daily operations.
Renting Louisville Kentucky HVAC equipment rental from us may also be caused by the need for additional equipment during new construction projects. If you work or own a pressurized construction project, you require reliable temperature control equipment that will keep your project running smoothly, efficiently, and consistently. This, therefore, prompts you to rent our equipment.
Scheduled company shutdowns on your HVAC equipment will leave you no choice but rent our temperature control equipment. Any anticipation for a shutdown on-air control solution prompt you to rent equipment to maintain uninterrupted service to your facility. Our dependable and reliable rental equipment also gives you the benefits of free service, and maintenance to guarantee you a smooth transitioning of your scheduled shutdown.
Shortage of Funds will lead to renting our temperature control equipment. As a business owner, you understand your financial capability and situation. A shortage of funds cannot meet any need that arises for buying new equipment. Therefore, the only cost-effective and right choice to make is renting our equipment. As your rental partner, we will work within your budget and help you stay in control of your other expenses while delivering to your business the temperature control equipment you may need.
Benefits of our Louisville Kentucky HVAC equipment rental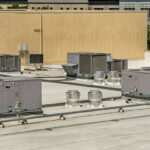 Even though you may think of purchasing your own temperature control equipment due to frequent renting, it is not a good financial decision to make. There are so many benefits that come with our Louisville Kentucky HVAC equipment rental. These benefits include quick access to equipment in case of an emergency, cost-effectiveness, getting the right unit for the specific event or need, free maintenance, and service, among others.
Some many reasons and incidents that could prompt you to rent our equipment. However, those outlined above carry the most weight. If you find yourself in any of the situations above and need to rent temperature control equipment, call us today and have your heating and cooling needs get sorted immediately.
Contact us with questions about our services for Louisville Kentucky HVAC Equipment Rental.
Address
7200 Distribution Dr, Louisville, KY 40258
Phone: (502) 384-8500 Email:
[email protected]
Opening Hours
| | |
| --- | --- |
| Monday | 9:00 a.m. – 5:00 p.m. |
| Tuesday | 9:00 a.m. – 5:00 p.m. |
| Wednesday | 9:00 a.m. – 5:00 p.m. |
| Thursday | 9:00 a.m. – 5:00 p.m. |
| Friday | 9:00 a.m. – 5:00 p.m. |
| Saturday | Closed |
| Sunday | Closed |