Selected points for this article
hide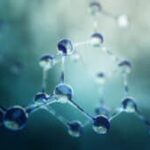 Louisville KY Needlepoint bipolar ionization is a technological solution that safely cleans the air in industrial, commercial, and residential buildings through an electronic charge. Louisville KY Needlepoint bipolar ionization helps you as a facility operator enhance the air quality within your building's existing air handling units, thus saving you money, time, and energy while increasing cleanliness, safety, and productivity. As the number one and leading company in HVAC systems and especially Louisville KY Needlepoint Bipolar Ionization products, we are continuously dedicated to improving and helping you as our customers feel comfortable and safe. Alliance Comfort Systems offers you some reasons you should use NBPI, the safest method for cleaning and enhancing your facility's air quality.
Some reasons you should use Louisville KY Needlepoint bipolar ionization
Pathogen control – NBPI uses an electronic charge to form plasma filled with high concentrations of negative and positive ions, which kill pathogens. Several studies have shown that germs get killed at a higher rate of 99.9% in the air than traditional cleaning air methods.
Ozone-free – The modern technology used by  Louisville KY needlepoint bipolar ionization does not produce harmful ozone during the air cleaning process. This method rested on the UL qualifications of 867 that limit ozone up to 0.05 parts per million in volume.
Safety – NBPI contains fiber brushes charged with high voltage to attract dust and any pathogen from the air. Most methods of purifying the air that uses ionization are safe, and NBPI is no exception. The ionic air purifiers are completely safe and will cause no harm to your health. When the negative and positive ions are emitted, they break down pathogens into harmless substances. The ions kill viruses, bacteria, and mold, thus leaving your facility clean.
Reduced odors – NBPI is an air purifier that reduces odors in a room, creating a safe and clean environment. This method is safe because you can sleep in a room with an air purifier, and no harm will come your way. Instead, the reduced odors create a peaceful night's sleep. Research has also indicated that the sound of air conditioners and air purifiers improves your sleep.
Better than conventional methods – Compared to other cleaning methods such as UV lamps, Louisville KY needlepoint bipolar ionization cleans the inside of the fins of the coil and goes into deeper parts. On the other hand, using UV lamps will only make your surfaces clean and leave corners and other inaccessible areas full of pathogens. This makes NBPI a safe and effective way of air cleaning.
Automatic cleaning and removal of particles – Your building is full of unseen harmful matter in the air. Ionization removes these small and unseen articles from the building's air, something that even an air filter cannot remove. The NBPI clumped them together and removed leaving a clean and safe facility.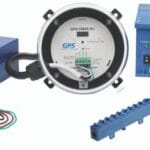 This technology is a continuous method, which makes it highly capable because the more air flows in space, the ions continue to cleanse it hence sustaining your indoor air- quality. Other features of the NBPI, such as its mounting with rare earth magnets and its universal voltage input, make it a safe air cleaning method with high capability.
For Louisville KY needlepoint bipolar ionization for  clean and better indoor air quality, contact Alliance Comfort Systems today.
Address
7200 Distribution Dr, Louisville, KY 40258
Phone: (502) 384-8500 Email:
[email protected]
Opening Hours
| | |
| --- | --- |
| Monday | 9:00 a.m. – 5:00 p.m. |
| Tuesday | 9:00 a.m. – 5:00 p.m. |
| Wednesday | 9:00 a.m. – 5:00 p.m. |
| Thursday | 9:00 a.m. – 5:00 p.m. |
| Friday | 9:00 a.m. – 5:00 p.m. |
| Saturday | Closed |
| Sunday | Closed |