Alliance Comfort Systems is the leading provider of Louisville KY Air conditioning rentals and temporary air conditioning equipment. Our Air Conditioning Rentals provide you with the temporary and emergency cooling services you need across all premises, be it offices, homes, or temporary living spaces. We help you rent the right air conditioning equipment, either for your home or office, without having to pay much. Louisville KY Air conditioning rentals are easy to maintain and install. On top of it, rentals are more energy-efficient compared to permanent air conditioning equipment. Its energy efficiency makes rental air conditioners perfect for temporary use;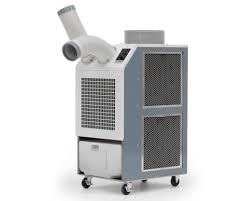 At Alliance Comfort Systems, our goal is to make you, your family, and your customers as comfortable as possible and provide a safe environment. The Louisville KY air conditioning rentals are designed for both commercial and industrial purposes. We focus on you in every professional line, such as hospitals, automotive pieces, construction sites, education centers, and technological facilities. We also offer you rental air conditioners in different sizes, large or small, ranging from 1 ton to 7 tons, all of which allow you to choose according to your preference and installing site.
Why should you rent our air conditioners Rentals?
Alliance comfort systems specialize in renting equipment, and air conditioners are no exception. Our team of technicians will take less time to install your rented air conditioner. Approximately, our technicians will spend close to 5 minutes to install your equipment, despite the size of the equipment.
We aim to meet each demand you have about your cooling preference for your space. For this reason, you can find the perfect Louisville KY Air Conditioning Rentals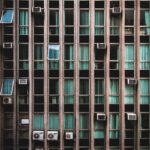 from us and cool your space. We offer Louisville KY Air conditioning rentals ranging from event air conditioners, evaporator cooling air conditioners, and misting fans.
We are reliable and committed to making sure that your space is as cool as possible. We promptly respond to your orders and inquiries about rentals, and we make deliveries and your rental process as fast and easy as possible.
What do you need to Know before renting our Air Conditioners rental?
Before calling Alliance Comfort Systems, here are a few aspects you need to put into consideration. We help you answer all the questions and give you confidence and clarity for all your concerns before renting an AC.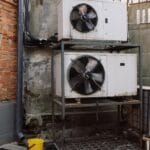 First, you need to understand exactly what your cooling need is. The question is, why are you renting an AC? How long will you need to use it, and will it be installed outside or inside your facility? Once you have answers to these queries, we will identify the best Louisville KY Air Conditioning Rentals for you. Secondly, know the type of space your AC will cool or where you will place it.
You can do this by simply taking measurements or requesting our engineers to help you check out the space before renting. You also need to identify if you need more than one room cooled or only one area. Other things to consider are ventilation, your outlets for installation, and knowing how much space you need for your air conditioning rental.
Understanding all these insights before placing your order with Alliance comfort systems will make the entire rental easier, fast, and more effective for you and us. We are here to help, don't hesitate to reach out concerning your AC concerns.
Contact us with questions about our services for Louisville KY Air Conditioning Rentals Alliance comfort systems.
Address
7200 Distribution Dr, Louisville, KY 40258
Phone: (502) 384-8500 Email:
[email protected]
Opening Hours
| | |
| --- | --- |
| Monday | 9:00 a.m. – 5:00 p.m. |
| Tuesday | 9:00 a.m. – 5:00 p.m. |
| Wednesday | 9:00 a.m. – 5:00 p.m. |
| Thursday | 9:00 a.m. – 5:00 p.m. |
| Friday | 9:00 a.m. – 5:00 p.m. |
| Saturday | Closed |
| Sunday | Closed |