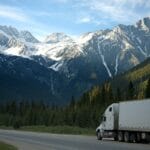 What types of commercial Chiller Rentals are there in the market? : There exist many distinct kinds of chillers in different industries, such as meat processing, beverages, medical, and many more. Every one of these industries demands different cooling requirements; therefore, various types of chillers meet all these needs. One might require a permanently fixed chill to meet the day in-day out activities; there are numerous unique situations where one might require different types of commercial chiller rentals, including the commercial chiller rentals, to act as an alternative or emergency backup.
The following are among the various types of chiller rental that an individual or a company can rent to meet their cooling needs.
Evaporator Shell and Tube commercial Chiller Rentals for large-scale needs.
These are among the most effective chillers, particularly for large operations. When one has a space that requires a chiller with a power of a few hundred tonnes, the evaporative tube and shell model is the perfect remedy for commercial cooling needs. Besides, these systems can be composed of several materials, such as stainless steel, which is absolutely perfect for any food processing operations. The evaporative and tube chillers can also be an efficient and effective remedy for activities such as brewing facilities where cool temperatures are demanded to manufacture the beverages.
Plate Evaporator Chillers for Energy -Efficiency on a smaller scale.
This type of chiller is much more effective compared to the tube and shell design. The plate evaporator chiller system is perfect for small-scale operations, including brewery operations. In fact, with a plate evaporator, the cargo will be restricted to a hundred and fifty tonnes; therefore, if you require more cooling, you might be needing cooling services from more than just one chiller or an entirely different system. Besides, this type of chiller will offer you an effective and cost-efficient solution for your small-scale operations, and it can be rented as a temporary alternative for all your business cooling needs.
Reciprocating Compressor Air commercial Chiller Rentals for Commercial Applications.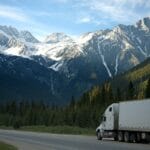 This is another type of chiller that any business might want to consider. The Reciprocating Compressor Air Chillers systems with several moving components and demand regular maintenance to ensure it is performing as expected. The merit of the reciprocating compressor air chiller is the fact that it is the most popular type of compressor design. They also come in many different sizes that are highly beneficial to meet large industrial operations; they are technically not ideal for small-scale operations requiring much less capacity.
Centrifugal Compressors for Commercial and Industrial Air commercial Chiller Rentals Systems.
This type of chiller is made of much fewer components compared to other air chillers; therefore, they need more minor repairs, cost, and friction. The Centrifugal Compressors are more suitable systems and are expected to be highly reliable and effective; they are often applied in extensive industrial operations where effectiveness and cost are primary factors when selecting a chiller system. Besides, they are available in various and different sizes to satisfy all industrial applications.
Screw Compressor Designs for Commercial and Industrial Applications.
The screw compressors are more suitable for heavy-duty cooling requirements in industries such as food processing. They are frequently simple compressors that contain fewer parts and can be mounted on mobile units; thus, this renders them perfect for rental markets. Furthermore, the screwer compressor can be easily installed and operated to offer industrial operations where temporary alternatives or emergency back-ups are demanded. Also, these air chillers can provide many industries with an effective and reliable backup chiller remedy in case of emergencies, for instance, natural disasters.
At Alliance Comfort Systems, we are highly committed to providing all types of industrial or commercial air commercial chiller rentals to meet all your air cooling needs.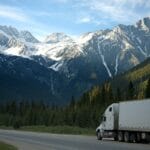 Contact with us
Address
7200 Distribution Dr, Louisville, KY 40258
Phone: (502) 384-8500 Email:
[email protected]
Opening Hours
| | |
| --- | --- |
| Monday | 9:00 a.m. – 5:00 p.m. |
| Tuesday | 9:00 a.m. – 5:00 p.m. |
| Wednesday | 9:00 a.m. – 5:00 p.m. |
| Thursday | 9:00 a.m. – 5:00 p.m. |
| Friday | 9:00 a.m. – 5:00 p.m. |
| Saturday | Closed |
| Sunday | Closed |