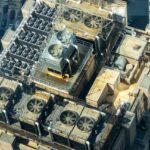 When it comes to acquiring Louisville Kentucky industrial HVAC services, Alliance Comfort Systems is on a mission to provide exceptional products and services to all our customers and clients. These services include emergency, designs, maintenance, and installation services; we see that our technicians offer meaningful information and create an environment where all the concerns regarding Louisville Kentucky industrial HVAC services are appropriately addressed.
Besides, our technicians are certified and highly experienced to ensure smooth services that meet every dime you spend with Alliance Comfort Systems.
BestLouisville Kentucky  Industrial HVAC Services
We provide various unique HVAC units to meet all your chilling needs. The equipment consists of chillers, boilers, VRF units, VAV systems, balancing, de-humidification, balancing, make-up air handlers, and building automation systems. We work with highly trained experts who have extensive knowledge and experience handling problems that emerge from Louisville Kentucky industrial HVAC services and systems.
Besides, there are designed strategies to satisfy all the system needs; we are highly dedicated to maintaining all your industrial HVAC systems via frequent inspections to check and repair any problems in the systems before they worsen. These preventive maintenance HVAC strategies prevent your unit from breaking down, increasing its lifespan, and improving its efficiency.
Our maintenance services are tailored to assist your air conditioners, and heaters operate more efficiently and effectively to spread air across your premises. Furthermore, industrial HVAC maintenance involves cleaning services such as preventing accumulated systems from contaminants including mold, bacteria, and pollutants, among other allergens.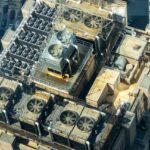 Industrial tube cleaning is among the ideal cleaning Louisville Kentucky Industrial HVAC Services; as a matter of fact, regularly and adequately cleaning your tubes enhances your premise's indoor air quality. Maintaining the HVAC and tube systems clean ensures your establishment's users are in a safe and healthy environment; this is among the primary reasons why Alliance Comfort Systems provides this service. Furthermore, industrial HVAC controls assist you in changing and manipulating its settings to satisfy your establishment's operational requirements.
These controls can be remotely and wirelessly enabled to alter the setting from any place; you can regulate the air conditioning, ventilation, and the amount of industrial heating you can apply. This implies you will be able to cut energy expenses; it is highly advisable to have your industrial HVAC system services at least twice every year.
It is also highly vital to embrace proactive actions whenever you suspect any minor problem in your industrial equipment, including strange noises, awful weird odors might be a sign that there are severe problems that need urgent expert help.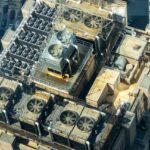 Additionally, lack of regular maintenance is among the primary factors for most industrial HVAC systems breakdowns; thus, scheduling a standard maintenance service is, without a doubt, is what you need to guarantee zero regrets in the future. Among the activities conducted during maintenance, inspection involves checking and repairing air filters, pipes and ducts, air and heat systems, air conditioner chillers, and cleaning coils.
Besides, industrial HVAC maintenance is highly essential because it prevents any future breakdowns, saves cost by lowering expenses, lengthening the HVAC equipment's life span, and supporting the warranty's validation.
Alliance Comfort Systems is passionate about providing the best quality and most reliable services to our customers and clients. Kindly do not shy away from reaching us for all your industrial HVAC requirements.
Contact with us for Louisville Kentucky Industrial HVAC Services
Address
7200 Distribution Dr, Louisville, KY 40258
Phone: (502) 384-8500 Email:
[email protected]
Opening Hours
| | |
| --- | --- |
| Monday | 9:00 a.m. – 5:00 p.m. |
| Tuesday | 9:00 a.m. – 5:00 p.m. |
| Wednesday | 9:00 a.m. – 5:00 p.m. |
| Thursday | 9:00 a.m. – 5:00 p.m. |
| Friday | 9:00 a.m. – 5:00 p.m. |
| Saturday | Closed |
| Sunday | Closed |